Manchester United's hand to be forced by the changing market?
Over the last decade, Manchester United have increasingly shown themselves to be more motivated by profit than with the quality of what the team is producing on the field. Yet two recent events may soon demonstrate that the link between success on and off the field is unavoidable.
The first was the transfer of Brazilian playmaker Alex Teixeira from Ukraine's Shakhtar Donetsk to Jiangsu Suning of China. The second was the news that the club's share price has fallen to its lowest level in three years -- to $13.86, a price not seen since December 2012.
Back then, Sir Alex Ferguson was still manager and investors could at least have faith that the club's results would remain at a consistently high standard with a man of his track record at the helm.
Though unrelated, these events are hugely significant when taken together. Teixeira, aged only 26, has been impressive in several UEFA Champions League campaigns and is the type of target that Manchester United or their immediate rivals should have been after. Yet he chose the new riches offered by China instead.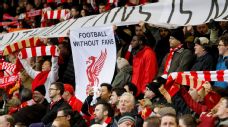 For some time now, Manchester United have been able to use their purchasing power as a get-out-of-jail free card, knowing that as one of the world's richest clubs they can buy players who might not otherwise come to them. However, given China's rise in the world of football finance, United's purchasing power finds itself somewhat diminished.
The problem for United is that, with results as they are, they will continue to fail to attract the game's truly elite players -- which is why interest in forwards like Barcelona's Neymar and defenders like Real Madrid's Sergio Ramos is ultimately fanciful.
Given this failure -- at least until things turn around -- United must therefore concentrate upon investing in young talent, such as Anthony Martial, or players who are just below the level of those courted by Real Madrid, Barcelona and Bayern Munich.
But it is these footballers who will find themselves vigorously courted by Chinese club, so Ed Woodward cannot afford to be complacent in that regard. If Leicester City's success this season has taught United an enduring lesson, it is how excellent scouting can overcome the financial gap with rivals who have equal or superior resources.
Money may be no object for United, but they will have to adapt to a world where it is also no object for more and more of their competitors. To do that, they must look beyond their financial firepower and try to fill specific needs within their squad or develop players themselves.
The decline of United's share price also leads to greater scrutiny of the performances of Louis van Gaal and Woodward, the man who brought him in. Though the quality of United's football has improved markedly in the last fortnight, there is still a sense that it is too little too late, and that it makes little sense to have a managerial upheaval before the summer.
Whether Van Gaal survives until September is one issue for consideration -- however, the longer he remains at Old Trafford, the more questions will be asked about the competency of Woodward. The club's vice-chairman has made impressive strides in commercial terms, securing United some of the largest sponsorship deals going, but it seems more and more apparent that he should be reassigned away from football matters, or at least given less say in them.
Manchester United may be looking to change their managerial structure soon. There have already been strong indications that Andrea Berta, the sporting director of Atletico Madrid, could arrive next season alongside Jose Mourinho; rumours which have been denied by the club.
If the stories involving Mourinho and Berta are remotely true, then Berta would be just as important a signing, in the long term. In helping to build the current Atletico Madrid side he has shown an exceptional ability for finding value in the transfer market.
This is a skill which, with the advent of TV deals that will strengthen United's rivals both in England and China, will be in even greater demand in the coming years. His capture would be a sign that United, so often behind the curve in these last couple of seasons, are finally ready to move with the times.
Musa Okwonga is one of ESPN FC's Manchester United bloggers. Follow on Twitter: @Okwonga.