David Silva form and Man City spine key to improved performance
In the knee-jerk world of modern football, opinions are formed, discarded and pieced together again in the time it can take David Silva to swivel away from a bamboozled defender and put a teammate clean through on goal.
In the past few weeks, a seemingly never-ending trail of pundits, experts and opinionated writers have claimed that Manchester City will struggle to make an impact on this season's Premier League title race. This entertaining circus reached a peak of activity after the absent-minded preseason showing in Stuttgart when City managed to concede four goals in 38 minutes, before pulling a couple of second-half goals back to adorn the final 4-2 scoreline with a tiny gloss of respectability.
After that preseason flop, voices were raised and some even doubted City's ability to finish in the top four, presumably forgetting that -- if they didn't make it -- somebody would have to replace them.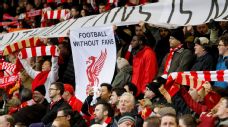 After a smooth and successful opening game in beating West Brom 3-0 at the Hawthorns, many of these opinion-makers have now backtracked to place City as strong title favourites. F1 racing driver Lewis Hamilton has rarely changed gear quicker than it took the opinion-makers to produce this grand volte face, but for those of us who have overseen myriad changes at City, it seems sensible to sit back and keep quiet. Nobody ever won the league on the basis of their form in preseason run-abouts; no side has yet claimed the title on the back of a single away win at West Brom either.
As usual with these things, it will take at least 10 matches in this nascent season for patterns to start to emerge. With Arsenal, Chelsea, and to a lesser extent Manchester United and Liverpool, misfiring on opening day, little has been learned apart from what we already knew: Manchester City's squad is a match for anyone in the league and when it clicks they are close to unplayable.
City finished last season in second place, having endured a torrid eight months of criticism floundering in Chelsea's impressive wake. The flip side of this, of course, is that -- despite the flat and colourless season -- City still finished second. Logic tells us that, with a semblance of improvement, plus dynamic new players such as Raheem Sterling on board, City will have to be considered as quite a strong challenger.
Manuel Pellegrini, Txiki Begiristain and Ferran Soriano have overseen a quiet revolution during the summer, hacking away at the deadwood and trying to replace them with real top-quality recruits. Out have gone Edin Dzeko and Stevan Jovetic, plus the terminally sub-standard Dedryck Boyata, to be replaced by Sterling, Jason Denayer and -- quite possibly this week -- Wolfsburg's talented Kevin De Bruyne.
What City also need to be able to rely on is something we saw at the Hawthorns on Monday: the resurrection in form of the side's spine. Vincent Kompany and Yaya Toure in particular came in for heavy criticism last season for uncommonly vague performances. Yet they were two of the shining stars in City's rocket-heeled start at West Brom, a development that clearly bodes well for Pellegrini.
West Bromwich Albion
Manchester City
Game Details
Alongside Kompany at the back, Eliaquim Mangala produced his best game in a sky blue shirt since that wonderfully adept debut against Chelsea last season. The Frenchman will be an immovable force in City's defence as soon as he becomes accustomed to the unusual ferocity of the English game and, wide of this solid axis, Bacary Sagna and Aleksandar Kolarov put in concentrated, powerful performances to top a great night for the defence.
It was in midfield, however, where City's victory was founded. With Toure back to his imperious best, West Brom's players spent the evening chasing large, imposing shadows across the pristine pitch.
In among the lines of light and dark, however, operated the game's truly outstanding performer. It is not the first time that Silva has been offered the plaudits. His is a game of unique beauty and precision; sublime movements and delicate touch are allied to a robust ability to ride the physical attention he gets from scything boots.
Against the Baggies, Silva was at his unmatchable best. For all the praise directed at Chelsea's Eden Hazard and Arsenal's Alexis Sanchez, both technically brilliant players, on a night like this Silva stands out head and shoulders above the rest. The quality of his touch and movement in the screaming vortex of a Premier League midfield battle is a sight to behold.
West Brom boss Tony Pulis claimed afterwards that he should not have set his side up to attack so much, but there was little or no evidence of this. City's possession game -- slick and faster than the eye could follow -- was too much for their opponents right from the start. Their total of 692 passes completed was some 200 more than the next best effort last weekend. While the number of passes does not tell you everything, when allied to a performance so effective it could have rendered five or six goals, it tells you enough.
Indeed, what is certain is that City on this form, with this personnel, these levels of concentration and application, can provide a challenge that perhaps only Chelsea right at the top of their game can live with. Pellegrini's job now is to maintain this level of output. If they do, City will be the team to beat in this season's Premier League and may at last make something of an impression on those who doubt their ability and attitude.
Simon is one of ESPN FC's Manchester City bloggers. Follow him on Twitter @bifana_bifana.