Liverpool can still achieve top four goal given wild Premier League season
It's not even Christmas yet but this has got to be one of the strangest seasons in recent years. Not just one or two of the usually dominant sides have had wild variations in form -- it's nearly everybody. The lack of predictability is not only keeping things exciting week by week, it's holding teams in contention for a top-four spot that should frankly be well out of it by now.
Liverpool would normally view their situation as treading water while a new manager got to grips with a new club and lest we forget a new country. How was Jurgen Klopp ever expected to just slot in and rejuvenate a team that was veering off-course under predecessor Brendan Rodgers? His record at Borussia Dortmund was obviously exceptional but it still didn't happen overnight. He's spent his 12 weeks at Anfield getting to know a squad that's chopping and changing through injury all the time while having to deal with two games a week, and in a league where logic is turned on its head almost daily.
The most recent example, a 2-2 home draw with West Bromwich Albion, contained more twists and turns. Liverpool opened the scoring for the 14th competitive game this season and yet they've ended up winning seven of those. Good wins (3-1 and 4-1 against Chelsea and Manchester City in the league, 6-1 against Southampton in the Capital One Cup) led some to think that Klopp was a magician who was somehow going to bypass a tedious "period of transition" and take the Reds to glory immediately.
There's been a degree of revision and a return to common sense since.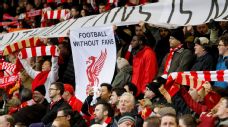 It's reminiscent of the time Gerard Houllier, the club's first continental manager, took over the reins in the autumn of season 1998-99. Almost immediately Liverpool began to look the part and fans were especially impressed with two consecutive yet completely different results. A 7-1 hammering of Southampton was followed by a 0-0 draw at champions Arsenal, a functional but impressive shutdown that gave fans the hope that Houllier had already worked a miracle. Then came cup defeat at Manchester United, with two dramatic late goals for the home side, took all the wind out of Liverpool's sails. The season was a write-off after that. Houllier would need his own players and more time after all.
Optimism for Houllier was built almost entirely on sand and so it would appear was true of Klopp this year. Liverpool's Anfield jitters if anything are getting worse and the late drama against Albion couldn't camouflage some of the frustration and difficulties the team had faced throughout the 90 minutes from functional opposition.
All that said, the unpredictability of the Premier League has left some room in which optimists can manoeuvre. Liverpool are just five points from the holy grail of fourth place, so Champions League ambitions for next season remain a rational hope. Meanwhile, Europa League Group B was negotiated safely and the knockout stage is on the backburner until late February, when Liverpool will face Augsburg of Germany in the round of 32. The Reds managed to avoid being drawn against clubs being coached by ex-United players: Gary Neville's Valencia and Ole Gunnar Solskjaer's Molde FK. The attendant media blitz would have been irksome, to say the least.
Klopp will have to wait for his return to Dortmund as an opposition manager, but he will be very familiar with his Augsburg opponents. They beat his Dortmund side 1-0 on Feb. 4 and left them at the bottom of the Bundesliga. Some of Dortmund's players climbed the fencing to apologise to their fans and plead for patience. Klopp will certainly be hoping for a happier outcome now he is manager of Liverpool.
Before that Augsburg tie takes place, there's a Capital One Cup semifinal against Stoke City to look forward to. The Potters can be a daunting challenge on their own ground, but given how Klopp's Liverpool have met previous daunting challenges head on -- and Stoke's record at Anfield is poor -- there is some hope of a Wembley final to come. The FA Cup also begins in the New Year, and a tie at Exeter City should not present many problems. Television's decision to bring the fixture a day forward to Friday Jan. 8 might force Klopp to rest more players than he'd like but the Reds should still have too much for the mid-table League Two side.
In the league, everybody is dropping points and reigning champions Chelsea are still quite a way back currently in 16th place. It will be weeks, perhaps months, of repeating their currently frustrating results before Liverpool supporters can dismiss the possibility of appearing in next season's Champions League. Klopp could always exploit the indisputable fact he's only just got here but to his credit, he seems reluctant to clutch that straw. He's been fired up from day one and determined not to let this season be thrown casually away on the pretext of "bedding in."
Cynics remarked that had Rodgers led his players to accept the applause of the Kop after a 2-2 draw with West Brom, the Northern Irishman would have been hung drawn and quartered. This somewhat ignores the fact that the German's job is currently two-fold. It isn't just to do with the players, but also the fans. In its current incarnation, the team clearly needs all the help it can get and until Sunday, it wasn't really getting any from the crowd.
That must change and the force of Klopp's ebullient personality has to be exploited in the short-term. Outsiders can scoff all they like but it invoked a little Shakespeare on the night: "though this be madness, yet there be method in't."
If fans and players alike can somehow inspire each other, the craziness of the 2015-16 season can be turned to Liverpool's advantage and their chances of success won't be written off quite so easily as before.
Steven Kelly is one of ESPN FC's Liverpool bloggers. Follow him on Twitter @SteKelly198586.