Lucas Leiva exit from Liverpool would be best for both parties
Lucas Leiva's eight-year stint at Liverpool appears to be drawing to a close after he failed to make the Reds' 18 man squad for their 1-0 win over Stoke on Sunday. Reports now suggest that Liverpool are willing to listen to offers for the unhappy Brazilian, who appears to be fifth in the midfield pecking order, behind first choice pairing Jordan Henderson and James Milner, as well as Emre Can and the currently injured Joe Allen.
While he would still be assured of making a decent number of starts this season given the club's Europa League and domestic cup commitments, Lucas is understandably not prepared to accept a back-up role at this stage of his career. After coming close to leaving in each of the previous two transfer windows, it now appears likely that the third time will be a charm and he will finally depart Anfield in the next few weeks, after his frosty relationship with Brendan Rodgers deteriorated further when he was not only omitted from the 18-man match-day squad, but was not even named in the traveling party in the season opener at Stoke.
It's significant that neither Lazar Markovic nor Mamadou Sakho made the squad either, yet both travelled as part of the group, while Lucas was left behind along with out of favour trio Mario Balotelli, Fabio Borini and Jose Enrique.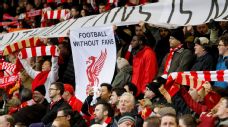 Lucas has been unsettled for some time due to continuing uncertainty over his place. He's featured regularly enough but is no longer regarded as an automatic selection and his relationship with Rodgers has soured as a result. He almost left a year ago but was forced to remain at the club when Liverpool refused to entertain the idea of loaning him out and none of the interested clubs made suitable offers to take him permanently. Interest from Inter Milan in January also failed to materialize into anything.
This time it feels different as both player and club seem keen for a move to happen, with some reports even suggesting Liverpool would now accept a loan deal if necessary in order to maintain harmony in the squad by shipping out anyone who does not what to be there. If Lucas is no longer prepared to accept being a squad player, a move away would seem to be in the best interests of all parties.
Persuading experienced players to settle for bit part roles is not easy for a club in Liverpool's situation. Some fringe players can be kept happy by a high salary and the likelihood of winning trophies. Would Asimir Begovic have opted to sit on Liverpool's bench for example? Of course not, but he'll do it at Chelsea because of the high wage and opportunity to collect a few medals along the way. For some players that provides adequate compensation for not playing regular football.
It's a fact of life in modern football that players are much more likely to accept a bit part role when they are at a club that consistently challenges for honours, but sometimes even that isn't enough. James Milner is proof of that: he won a lot of medals at Manchester City as a utility man and was handsomely paid, but not even that was enough to convince him to stick around when he was offered a guaranteed start in a defined role (on less money) by Liverpool.
In contrast, Lucas has been at Liverpool for eight years and the club have won just one trophy in that time (the League Cup back in 2012). Ironically, he missed the final through injury so he has no medals to show for his time on Merseyside. Until they are once again regularly challenging for honors, Liverpool have little to offer a player in Lucas' current situation.
Whether he has a legitimate grievance about not being first choice is debatable. A case can certainly be made for selecting him in the more difficult fixtures, but the days of him being an every week starter are long gone, at least while Rodgers remains in charge. At 28 years of age it's understandable -- commendable even -- that Lucas is not prepared to accept a lesser role, much as Liverpool fans would probably like him to as he's a useful player to have around.
He has every right to want to move on but that does not mean any blame lies with Rodgers. Players come and go all the time; it's part of football and there isn't always a good guy and a bad guy. Some players want to play every week, others are not especially bothered as long as they are being paid handsomely. The problem for managers is that they prefer the type of player who has that burning desire to play every week, but it's far more difficult to keep them happy when they aren't satisfying that desire. The likes of Borini and Enrique have barely kicked a ball in over a year, yet -- much to Rodgers' annoyance -- don't seem in any hurry to depart.
Ideally the Northern Irishman would surely prefer to keep Lucas to maintain depth in his squad. Liverpool may play an awful lot of games this year if they progress in Europe and have a decent domestic cup run or two. They'll need cover for every position, but central midfield depth will likely have to come from someone other than Lucas now.
Liverpool started with just two central midfielders at Stoke and the results were mixed. They certainly looked comfortable enough defensively with the energetic pairing of Henderson and Milner doing a good screening job in front of the back four. But their attacking play was disjointed to say the least, and only perked up following the introduction of Emre Can to sit in front of the defence and free up Henderson and Milner to roam further forward.
Perhaps that suggests that if no transfer were to materialize, Lucas could still play a part this season if Rodgers opts to play three midfielders rather than two, but even then he'd still have to get past Can and perhaps Allen to even get a look in. You can understand him wanting out, but then what is Rodgers supposed to do? You can certainly argue about whether Lucas should be behind Allen, but it's a moot point anyway given that even in the Welshman's absence he still couldn't even make the substitutes' bench on Sunday.
Rodgers going with Can is surely the right call. The former Bayern Munich youngster is a player of rich potential, whereas Lucas is probably as good as he's ever going to be. Holding back Can and restricting his minutes by selecting Lucas instead wouldn't be a particularly smart move and would eventually see the young German become unsettled. Who would you rather lose; Can or Lucas? It's a no brainer really.
With Allen still around to provide depth, the probable departure of Lucas will allow Can the opportunity to show if he has what it takes to play as the third midfield man in Rodgers' midfield and -- assuming no replacement in brought in of course -- may also give the highly talented 18-year-old Jordan Rossiter some more opportunities.
Dave Usher is one of ESPN FC's Liverpool bloggers. Follow him on Twitter: @theliverpoolway.