Brendan Rodgers' Liverpool future depends on jelling of summer arrivals
During one of his better periods of form last season, Adam Lallana finally felt settled enough to explain why it had taken him time to even get close to that level. It is something that Liverpool's six new outfield signings may be able to relate to this summer, and could well define and decide their entire campaign.
"It's difficult coming into a club like this and being yourself from the word go," Lallana said in February. "You're coming into a different environment, a different home and it takes time to settle in. And that's coming from someone who knew some of the lads from playing for England. You get asked about people not settling in ... but until you are in that position or coming from another country to a big club like this, you just won't understand."
By now, Liverpool boss Brendan Rodgers surely understands he cannot afford too many of his new signings suffering that same kind of lag as Lallana. He cannot afford another false start from an overly ambitious transfer window. He needs to discover a chemistry with the new players that fires instantly from take-off. The Liverpool manager's entire job may depend on it, especially given how close some Anfield sources say Rodgers came to getting sacked last season.
In that regard, there has been one other positive about the latest raft of signings. They have been high-profile enough to erode some of the pessimism around the club from the end of last season, particularly following the dismal final-day 6-1 defeat to Stoke City. There is also the feeling that Liverpool won the PR battle with Raheem Sterling, meaning the sale hasn't quite been seen as the definitive signal of their decline it might have been.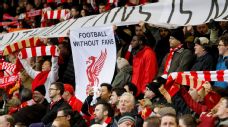 Rodgers obviously didn't want the young forward to go, but the one thing that cannot be disputed is that this is now more his team than ever before. After three years, it is more in tune with his thinking. It isn't Luis Suarez's team, it isn't Steven Gerrard's team. It is Rodgers'.
That will grant the manager more power to mould the side to his football ideal without having to naturally shape it toward a star, but also means he has more responsibility to actually make it look like his team straight away. It simply must click into place immediately, especially given the expenditure and experience of last season's top four. If Liverpool begin the campaign badly, the likelihood is that it will be impossible for them to catch better-resourced sides.
At the least, the club know that jelling so many signings so quickly can be done, even if they haven't actually done it themselves. One of the grand ironies of last season was that, although Liverpool asset-stripped Southampton more than anyone else, it was Ronald Koeman's brand-new squad that got off to a brilliant start. The Dutch coach even-handedly set up the right system to facilitate them. Now, having taken so many of Southampton's players, Liverpool must take their lead. They must get this group to jell.
The wonder is whether Rodgers works that way, whether he is capable of the same instant impact, without the deeper integration his football usually requires. Even the explosion of the 2013-14 campaign only came after a disjointed 2012-13, when the manager began reshaping Kenny Dalglish's squad. That had a bad start, as did 2014-15, and both of those were after summers of restructuring. Rodgers tends to need his players to get in tune with his coaching demands over time, in order to pull off that fluency and tactical flexibility. When they know it, it looks effortlessly brilliant. When they don't, it looks laboured and overly complicated.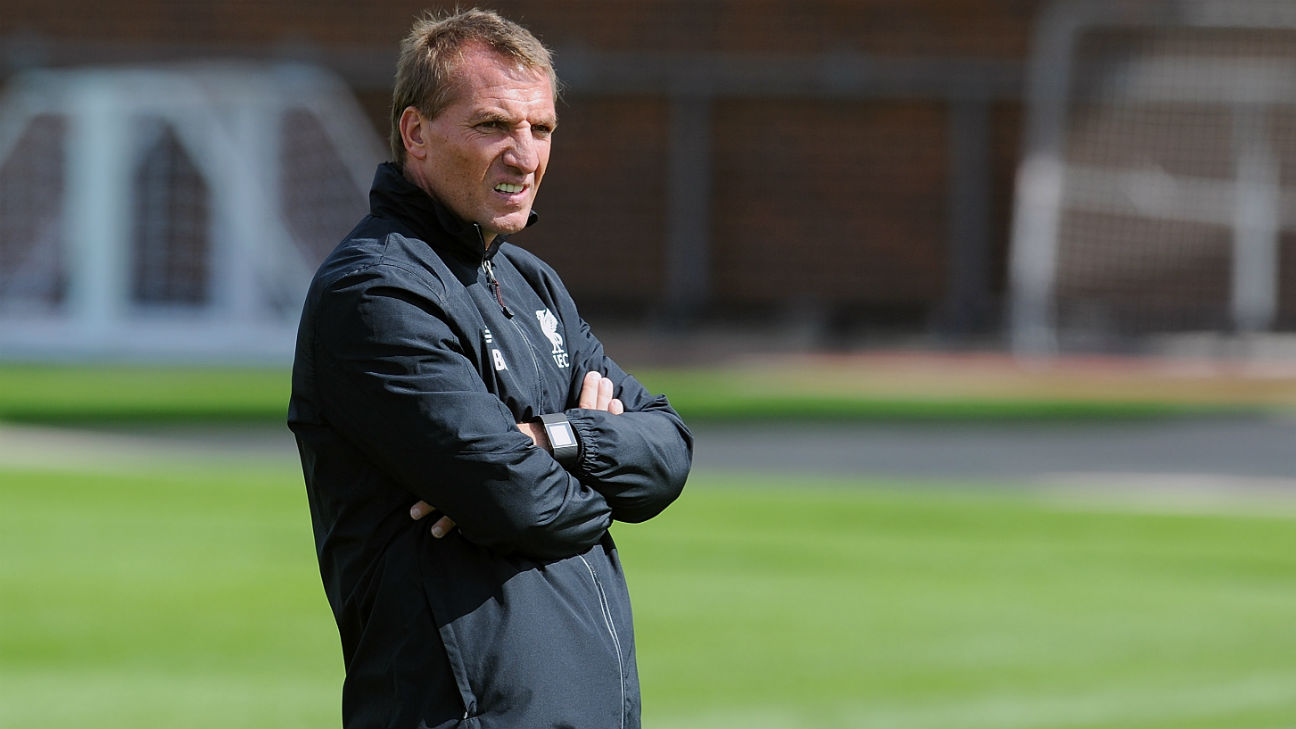 The entire key is getting players to develop a deeper understanding of both each other and the system. One aspect in Rodgers' favour this time is that, unlike the summers of 2012 or 2014, it is a clean slate. He is not taking on someone else's unfinished work, or trying to pointlessly recreate the unrepeatable quality of the season before. He's trying something new.
As to that, Rodgers has also made some changes to how he works. Most notably -- and most controversially -- his coaching staff has changed, with the departure of long-time assistant Colin Pascoe, as well as Mike Marsh. The alterations, however, go even deeper than replacing them with Sean O'Driscoll and Gary McAllister. There will be a greater onus on individualised coaching, to try to prevent single players from looking as out of step with the collective as they did at times last season.
Of course, there's still no getting away from one of the game's fundamentals, and one that Liverpool have recently struggled with: The players still need to be good enough.
They probably have had a better summer than 2014 in that regard. Nathaniel Clyne is an upgrade on Glen Johnson, and for all the debate about Christian Benteke's price, he virtually guarantees more vigour and goals than Mario Balotelli. Benteke actually might well be the foil whom the intermittently fit Daniel Sturridge has needed since Suarez's departure, and can provide a focal point for the running of Roberto Firmino. James Milner will also add a tactical responsibility and maturity that was not often there before, and is even more important without the experience of Gerrard.
Improving on last season's business is one thing, but improving the team as a whole is a different matter. It's still difficult to say that Liverpool have pulled off the signings that bring them closer to the elite. Overall, is the squad really much better?
That makes how they jell even more important. The great strength of Rodgers' career -- going right back to Swansea City in the Championship -- has been temporarily getting players to operate well above their technical level.
The wonder is whether he can do so quicker than normal. He really needs to. This is one campaign when it has to come together straight away.
Miguel Delaney covers the Premier League and Champions League for ESPN FC. Twitter: @MiguelDelaney.