Leicester City fans in dreamland as astonishing run continues
After Leicester City's enthralling 3-2 comeback victory over Aston Villa, defender Robert Huth tweeted, "What a time to be alive!"
The German is certainly right to suggest it's a golden period for Foxes football, but before players or fans get too carried away, it is worth remembering the tale of 12 months ago.
Leicester's astonishing victory over Villa, from 2-0 down with just 18 minutes left, had hallmarks of the incredible 5-3 triumph over Manchester United in September 2015. Coincidentally, that was also the fifth game of last season.
Claudio Ranieri should remind his squad that after that remarkable result, Leicester lost 11 of their next 13 Premier League games and closed the year rock bottom of the table.

Leicester City
Aston Villa
Game Details
City are currently second, and already over a quarter of the way to safety, but it's nonetheless reassuring to hear the Leicester manager speak of needing 29 more points in order to get to the magical 40 barrier, which is widely considered enough to secure safety.
The fact Ranieri said that reveals two things: firstly, his feet are firmly grounded, and secondly, the aim of this season is to simply survive. A top-half finish is clearly possible, but Leicester surely won't sustain this current purple patch. If they do they'll be Champions League contenders!
Since April, City have only lost to Chelsea. The Foxes won seven of their final nine games last season and are unbeaten this campaign. Nigel Pearson deserves plenty of credit for this astonishing run, but the manner in which Ranieri has paired Jamie Vardy and Shinji Okazaki, and the freedom he has proffered to Riyad Mahrez, have been just as significant as the fine foundations Pearson laid.
Ranieri has also shrewdly eased in both N'Golo Kante and Gokhan Inler. The Italian stayed loyal to Danny Drinkwater on Sunday (starting only Inler), and the former Manchester United midfielder rewarded that faith with his most commanding display of the season.
In addition, Nathan Dyer has made an immediate impact, scoring the winner against Villa on his debut with a brave header. The 27-year-old was signed on loan from Swansea on deadline day -- a deal that only went through in time because Leicester's Thai owners rushed him to the King Power Stadium via their private helicopter.
The fact Dyer was prepared to risk injury to claim three points shows the kind of spirit in the squad, amongst both old and new faces, and that's why so many plaudits are singing the Foxes' praises right now.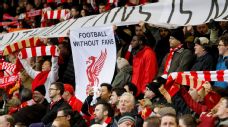 It is still too early to say whether those who dubbed Ranieri old school, tactically wacky or, of course, prone to the occasional tinker are entirely wrong. After all, there are 15 clubs who can back up that theory verses just five (near perfect) games at Leicester, but perhaps the Italian is just better suited to handling smaller clubs with less expectations or egos to please.
Leicester's finest Premier League era came under Martin O'Neill in the 90s, a period that will still take some topping, but right now the buzz is less about where City may finish and more about the energy and passion the team is playing with.
The Foxes are a pleasure to watch. Huth was right... it's a great time to be a Leicester fan. All that's missing from a fairy tale-opening five games is for the German to score an overhead kick like the one he almost netted against West Ham.
Ben Jacobs is ESPN FC's Leicester City blogger. Follow him on Twitter @JacobsBen.