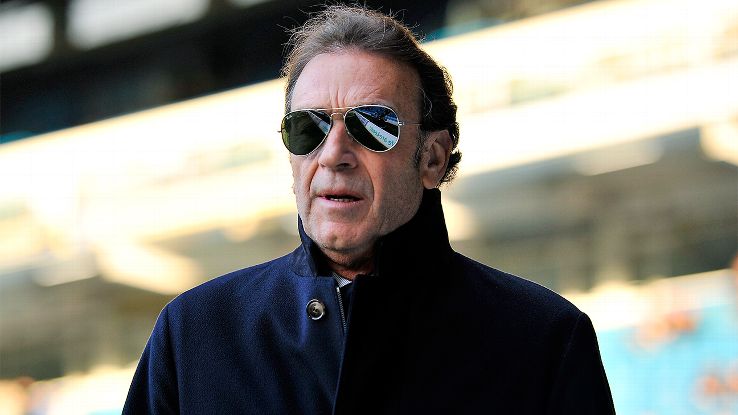 Leeds owner Massimo Cellino has been suspended for 18 months and fined £250,000 for breaking the Football Association's agent regulations.
Additional to the ban -- effective from Feb. 1, 2017 -- and fine for the 60-year-old Italian, the club have also been fined £250,000.
Cellino is also to attend and complete an education programme covering "the duties and responsibilities of an owner and director of an English football club," while agent Derek Day has been hit with a suspension and fine...