Ivan Perisic bridges the gap between Inter Milan's past and future
Before the ball had even crossed the line Mauro Icardi had turned and was looking for Ivan Perisic so that he could embrace him. The Croatian had started his run and with two step overs beaten the Empoli defender before squaring for the lethal Argentine front man. Inter beat the Tuscans with yet another 1-0 win and the Nerazzurri's 26-year-old wide man had his second assist in two games. He is certainly developing a partnership with last year's Capocannoniere, but more importantly he is becoming the embodiment of what this new Inter team actually is.
Having interviewed Perisic before the Fiorentina game in September, it wasn't initially clear that this shy and quiet individual would, by the New Year, look like the leader he is slowly becoming. He seemed to find it hard to look you in the eye when questioned and seemed embarrassed and concerned he would say the wrong thing. Polite, and mild mannered, he gave the impression of a child being questioned outside a headmaster's office. Yet what he said was incredibly insightful. First of all he was clear on the "project" and aware that the squad needed overhauling. This was something he was desperate to be part of and it seemed he understood that the process he was entering was very much at the beginning.
When asked what he knew about the club and the players from his childhood, the Croatian, who was born in 1989, may have been expected to speak about Dario Simic or perhaps more obviously Ronaldo. Without hesitation he stated that Javier Zanetti was the embodiment of the club. Watching how Perisic now goes about his business, it seems this was not just a soundbite someone suggested he say, but more pure honesty about a player he wished to emulate.
Perisic arrived at Inter from Wolfsburg after a long and drawn out transfer saga and as he said to Gazzetta Dello Sport on arriving "I sacrificed Champions League Football to come to Inter." Committed to the cause and with a strong physique, he scored five goals and four assists last season in a campaign that saw his then incumbent club finish second in the Bundesliga, win the DFB Pokal title and produce a strong Europa League campaign. His return in goals and assists may not have been outstanding, but there is much more to him that that.
This is what Inter have discovered this season, as this quiet winger transforms into an industrious and self-sacrificing player who is as intent in his defensive duties as he is going the other way. Remind you of anyone? So far this season he has three goals in all competitions and two assists, he is certainly learning how to improve his offensive contribution whilst continuing with the team ethic of defending as a unit. To criticise him for not scoring enough would be asking him to sacrifice duties that are integral to the team and while he is not totally utilitarian in his play, he certainly has that trait of "team comes first" as showcased by Zanetti.
Davor Suker compared him to Arjen Robben, which is perhaps going a little too far, but is still high praise. "Let's start with Perisic, who I'm convinced will be a star at Inter," Suker told Gazzetta dello Sport. "He's incredible; he has strength, talent and a knack of scoring. In modern football, players who can make the difference are extremely valuable. He confronts the opponent one-on-one, then beats him. He's got technical quality that gives a tremendous advantage to his team. Perisic can dribble past three players in one motion."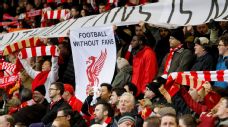 In recent months he has started to form a relationship with Icardi that is now bearing fruit, especially in the last two games against Lazio and Empoli. Perisic seems to be focusing solely on getting the ball into the Argentine and as any defence in Serie A knows, Mauro doesn't need to be asked twice. It is perhaps testament to his industrious and creative nature that he has featured 16 times out of 18 games in a team that has seen more changes than Maurizio Zamparini's bench. If ex-strikers like Suker talk about current front men being exceptionally lucky to play with Perisic, then this speaks volumes even if he is still learning the art of crafting assists.
Inter face Sassuolo on Sunday in the early kick off, andGazzetta Dello Sport predict, as he did against Empoli, Mancini will match the Neroverdi by going 4-3-3. This will once again see Adem Ljajic, Icardi and of course Perisic start as the front three in a system that is becoming more and more settled. The nature of Sassuolo's play may see the Croatian utilise his defensive capabilities again but as always he will not mind.
Hard work first and creativity afterwards, may be bye words for the modern day Nerazzurri and if so they also could be a tag line for Perisic. This was certainly something the aforementioned Zanetti believed in, but he took it one step further. He believed that the team came first and would sacrifice himself accordingly. Perisic has a long way to go, he is certainly not perfect, but what endears him to this version of Inter is his humility, his endeavour and the fact that he won't just rely on talent alone.
Richard Hall is an Italian football writer contributing to ESPN, The Guardian, Daily Mail, IBWM and Football Italia. Follow him on Twitter @Gentleman_Ultra.