Chivas earns boost ahead of Atlas with Copa MX shoot-out win vs. Veracruz
GUADALAJARA, Mexico -- Veracruz striker Julio Furch was one penalty kick away from sending his team to the semifinal of the Copa MX on Tuesday. But Furch blasted the ball at least a meter over the crossbar and Chivas went on to win the penalty shootout 6-5, following a 1-1 draw over the 90 minutes of the quarterfinal in the Estadio Omnilife.
Here's what we learned:
Chivas boost heading into Clasico Tapatio
Chivas face archrival Atlas on Saturday in the Estadio Jalisco in the most anticipated game for fans of both clubs in Guadalajara. A loss against Veracruz, combined with last Sunday's 1-1 draw against Puebla and the 1-0 loss in the previous Liga MX match against Pumas, would've sent El Rebano Sagrado into the clasico on a downer. As it happened, Furch let victory slip out of Veracruz's clutches and allowed Chivas to breath again and then celebrate the win.
In fairness, Chivas were the better team over the 90 minutes, dominating possession and having the better chances. Veracruz was holding on at the end, with Isaac "Conejito" Brizuela hitting the post from close range in the 77th minute, when it looked easier to score, and substitute Omar Bravo striking almost exactly the same spot from a tight angle in the 92nd.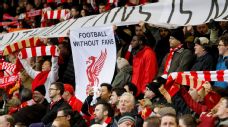 Chivas coach Matias Almeyda put out a fairly young side, resting key players ahead of Saturday's game. Despite that, Chivas went close as early as the 3rd, when Eduardo "Chofis" Lopez's drilled a shot from the edge of the area scraped the crossbar.
Against the run of play, the home side fell behind on the stroke of half-time. Daniel Villalva converted for Veracruz after a fine counter-attacking move. The counter and set pieces were Veracruz's most dangerous weapons and caused Chivas' young defense a few problems, although Los Tiburones Rojos didn't test it as much as they would've liked.
Striker Angel Zaldivar headed in the equalizer in the 65th, glancing in Israel Castro's perfectly struck cross from the left. From there, Almeyda threw on Marco Fabian and Raul Lopez in search of the winner, but it fell to Carlos Fierro to slot in the winning penalty, after Veracruz's Horacio Cervantes had hit the bar.
The focus now moves on to the Liga MX match against Atlas and the mood in camp will be bolstered by passage to the semifinal of a competition that leads to a place in a playoff for a Copa Libertadores 2017 ticket.
Fierro struggles at right back
The biggest shock on the Chivas team sheet was Carlos Fierro at right-back. The 21-year-old has played most of his fledgling career as a winger or striker and isn't really known for his ability to defend. What Fierro has been criticized for, fairly, is not scoring enough goals or providing enough assists from his advanced position, which may have come into Almeyda's thinking.
In the end, Almeyda's experiment didn't work. Fierro was caught out of position and failed to tackle back for Veracruz's only goal. The Under-17 World Cup 2011 winner didn't look comfortable at all in the defensive phase of play and tried to attack as much as possible.
Plenty of wingers have been converted into full backs over the years and the modern profile of that position has certainly shifted to being more attacking. But in Fierro's case, only time will tell whether Almeyda has seen something that he believes he can work with, or whether this was a one-off ploy designed to exploit a weakness the Argentine saw in Veracruz's left flank.
Guadalajara
Veracruz
Guadalajara wins 6-5 on Penalty Kicks.
Game Details
"Chofis" Lopez still a work in progress
This was 21-year-old Eduardo "Chofis" Lopez's first start under Almedya, who has been effusive in his praise of the young No. 10.
"In front of him he has a career [in which] he can become one of Mexico's best players," said Almeyda earlier this month. "It depends on him and him thinking that he is a human being and not an extra-terrestrial. He is a player and he has to learn. He has a lot of talent."
On Tuesday, the much-hyped player showed flashes of brilliance, without making his mark on the game as he would've liked. Lopez is clearly skillful on the ball, is always looking for a killer pass and has four goals in three under-20 games this season, which shows he is ready to step up. But the short, stocky player doesn't look like a soccer player and he doesn't run like one, either. He pulls his long sleeves over his hands and often doesn't look too concerned about what is going on around him.
That leads to a certain intrigue and Almeyda's comments have certainly marked Lopez out as a youngster to watch at Chivas.
Tom Marshall covers Liga MX and the Mexican national team for ESPN FC. Twitter: @MexicoWorldCup.