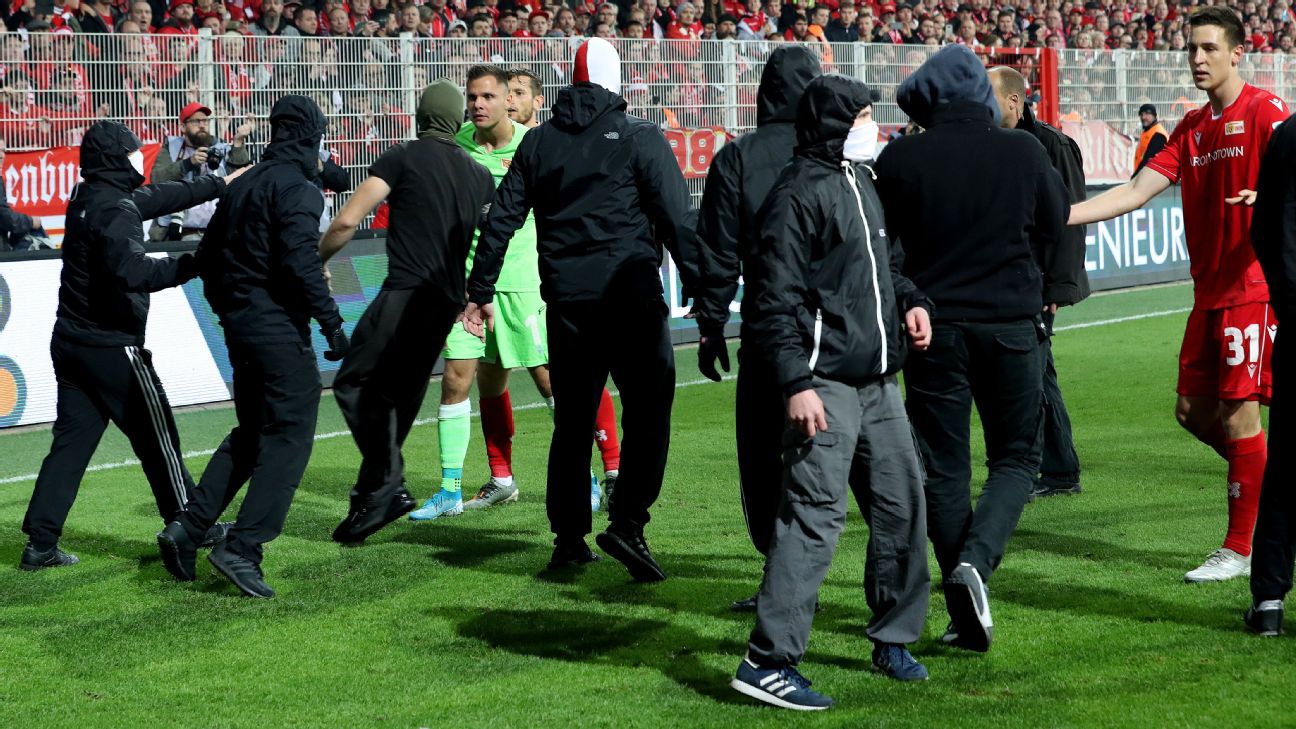 Union Berlin keeper Rafal Gikiewicz has said his wife called him an "idiot" after he remonstrated with the club's fans during the fiery derby against Hertha Berlin.
The first ever top-flight Berlin derby between Union and Hertha last Saturday was suspended twice after fans in the Hertha end lit fireworks and sent rockets into the stands.
Officiated by referee Deniz Aytekin, play continued and Union Berlin won 1-0 thanks to a 90th minute penalty.
There were ugly scenes when a handful...