Chelsea's patience with Jose Mourinho ran out and he must shoulder blame
Few managers in the game today -- maybe even in history -- lend themselves to pop psychological analysis more than Jose Mourinho. If it's true that you need celebrity and personality to handle the egos and corporate entities that today's footballers have become, then Mourinho understood this concept long ago.
He was the hub of the wheel, the lightning rod. It's always about him everywhere he goes, even if he's sharing the training pitch with Zlatan Ibrahimovic or Cristiano Ronaldo.
Critics accuse him of having a God complex -- as if that was necessarily a bad thing -- but in fact, that's like looking through the wrong end of the binoculars. It's the opposite. It's the belief that every day is a struggle. Maybe there's a latent insecurity (few managers casually insert their CVs into conversation as often as he does) owing to the fact that without much of a playing career behind him, he came up the hard way, scratching and clawing his way through assistant roles before he got his big break.
Talk to guys who played for him at Inter or Chelsea the first time around and you might be surprised when they tell you there's almost a certain humility to him in personal relationships. He called himself "a Special One" when he arrived at Stamford Bridge in 2004, but in truth, he made the players feel special in a way that was credible and that they appreciated. He made it clear to them that they were important, that he needed them and that he would do everything in his power to stick up for them and ensure they could do their jobs. And he delivered on it.
But hogging the limelight is a double-edged sword. When things go wrong, you can't pass the buck. And that's what began happening on his return to Stamford Bridge, even in his first season.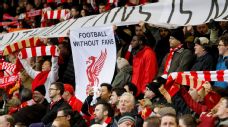 Whether it was calling out Eden Hazard (a theme that would repeat itself) for his performance against Atletico Madrid in the Champions League semifinal or treating guys like Andre Schurrle, Mohamed Salah and Juan Cuadrado like stiffs and journeymen or, in Year 2, creating a tightly knit fraternity of ever-presents and a coterie of highly paid guys with noses pressed against the first-team glass, it felt as if the unity message was getting lost.
That erosion is what made last season feel different even as Chelsea steamrolled their way through the first half of the campaign. The "no-one is indispensable" line plays well with Little League coaches; it plays less so at this level of football and even less still with a manager whose career was built on his relationship with the players.
When 2015-16 began under a cloud, it became even more obvious that there were no sacred cows at this club. If you under-performed, you were dropped. And if you acted up, you would also get a public rebuke, as Diego Costa and Hazard did.
It's not that a manager needs to necessarily stick to "his guys." Plenty of successful managers over the years have chopped and changed, exiled and exalted. It's just that when your schtick is built on that close-knit unity, it has a different effect than if you're a distant Old Testament God of a boss (like, say, Sir Alex Ferguson) or you live by the notion than everyone is expendable and interchangeable, like Roberto Mancini or Louis Van Gaal.
Once that line was crossed, there was no putting the toothpaste back in the tube. Mourinho must have realized this and at the same time, you can't fault him for trying. There's the old line about the definition of madness: doing the same thing over and over again and expecting different results. Mourinho had done the same thing repeatedly and he got good results. When he started getting bad ones, he changed. The problem: his changes didn't turn the oil tanker. No matter what he did, results did not improve.
Throughout this, there were more than enough distractions and annoyances bubbling in the background. When Chelsea took Mourinho back, they did so with clear rules: he wasn't going to be an omnipotent manager, he was going to be the first-team coach. As such, he was going to need to work with Marina Granovskaya, Roman Abramovich's most trusted adviser on the football front, and Michael Emenalo, the director of football.
The pair had steered Chelsea over the past few seasons, turning it into a club with a manageable wage bill and a reasonable net spend while also winning silverware. Transfer matters became joint decisions rather than a simple phone call to a friendly agent and a request to get him player X. And yet the vibe was obvious. Chelsea trusted Mourinho and were patient with him, but they weren't going to turn him into some West London Sir Alex. They knew that managers sometimes don't stick around very long -- even ones who describe themselves as "the happy one" when returning home.
Chelsea were going to keep mechanisms and procedures in place that were going to work in the medium-term, regardless of who was in charge. And if that meant that Mourinho would be less omnipotent than in other seasons, so be it.
To his credit, Mourinho accepted this and hasn't blamed the club. (Not yet, anyway ...) From their perspective, they were conscious of Mourinho's relationship with the fans and concerned that any turning of the screws might end up leading the supporters to side with the manager against the club.
Equally, it wasn't an easy situation for him to navigate and there were other marginally related issues that rocked the boat. His treatment of Eva Carneiro was a shock to both senior figures at the club and to a number of players. The issue of physical fitness and preparation was never fully resolved. It's obvious that Chelsea fell apart physically in the second half of 2014-15. From the outside, you don't know who to blame but it was clear to Mourinho and to the club in May that this was something that must not be allowed to happen again.
It's not clear who (whether Mourinho or the fitness/sports science specialists) greenlit the idea of giving the players a longer break this summer as a way of helping them recuperate, but what's obvious is that it didn't work. And, as it turned out, it only made Mourinho's job tougher.
Back to the God complex; you'll read plenty more about it in the next 48 hours. Just remember that arrogance and confidence are sometimes two sides of the same coin. Even as a sometimes sycophantic media ascribed him otherworldly powers -- and he did nothing to disabuse them of the notion -- it suited him to be the center of attention. Not necessarily because he needed his ego stroked (only Mourinho can know that), but because it helped him deliver his message and get his players to buy into it.
Once that notion was shattered, it became that much harder for him to work. The players had seen his fallible side and matters snowballed from there. Ironically, it might only have taken a string of good results -- which Chelsea were sometimes denied by bad luck, happenstance or officiating -- to right the ship, at least temporarily.
Yet once he talked of betrayal, Chelsea had no choice but to act. And for that last part, Mourinho needs to shoulder the blame.
Gabriele Marcotti is a senior writer for ESPN FC. Follow him on Twitter @Marcotti.