Chelsea face John Stones and Everton seeking to get their campaign on track
Football has a funny way of ensuring that certain storylines are destined to endure. And so it is that in the first fixture after the closure of the summer transfer window, Chelsea will be travelling to Everton and the home of their primary transfer target, John Stones.
No doubt the Goodison Park faithful will be in full voice as they mock the visitors' failed attempt to sign their man while exalting Stones in the same breath.
The atmosphere promises to be even more vibrant than it usually is and considering the context, it will be interesting to see how Stones performs against the team for whom he could have been lining up for had circumstances been different.
His assured and versatile displays for England during the international break in which he played at centre-back and right-back suggest he has not been unduly affected by all the transfer speculation.
Those matches, however, were not against the most testing of opponents in San Marino and Switzerland. A far more stringent examination of Stones' character will arrive on Saturday lunchtime. His ability to reproduce such composure when the spotlight is trained upon him against the champions of England will certainly be tested.
That said, Chelsea are not currently playing like the best team in the land. In order to put Stones under pressure and exploit any weakness in the Everton defence, they will need to control the game better than they have in any of their four Premier League fixtures to date. One of the features of Chelsea's barnstorming first half of the last campaign was their ability to dominate possession, set their own tempo and finish clinically when the openings arrived.

Everton

Chelsea
Game Details
None of those factors have been in evidence this season, which has largely come from the failure of the midfield to establish any rhythm. Sloppy passing, disappointing movement and an inability to win the ball back quickly have all contributed to a series of slipshod performances. If it continues on Saturday it will spell disaster for the Londoners.
Goodison Park is a tough place to go at the best of times with a boisterous home support housed in a tight perimeter supplying just the type of encouragement upon which teams can thrive. The Stones factor will turn the volume up an extra notch and the hosts will be keen to get one over on Jose Mourinho and his men.
It is, however, not an impossible place to pick up a result if your team is up to the challenge and possess the class to make the difference. Chelsea won 6-3 there 12 months ago in one of the matches of the season to make a statement about their future intentions.
Ominously, Manchester City have already made a similar statement of their own this campaign, albeit a less emphatic one, by easing to a 2-0 victory away against Roberto Martinez's men.
Everton have, in fact, had a fairly erratic start to the season themselves with an impressive win at Southampton offset by a surprising opening day draw at home to newly promoted Watford.
Their midfield is operating well with Ross Barkley starting to string some good performances together rather than flitting in and out of games. Question marks remain over their defence, despite the centre-back pairing of Stones and Phil Jagielka, given manager Martinez's preference to focus on other areas of the team.
Diego Costa will no doubt be itching to renew hostilities with Seamus Coleman, with whom he had a running battle when they met on Merseyside last year. The Irish full-back was on a mission to wind up the Spain international and succeeded in getting him unjustly booked.
Costa, however, had the last laugh almost literally by scoring two goals and not hiding his glee when Coleman turned the ball into his own net. It prompted an on-field melee in which Everton goalkeeper Tim Howard was fortunate not to be sent off, and that confrontation will certainly be one to watch on Saturday.
Replicating that win at Everton would be the perfect tonic to a torrid few weeks for the visitors though they will have to do it without the services of goalkeeper Thibaut Courtois. The Belgian needs to have knee surgery on a torn meniscus suffered in training and will be out for "quite a long time," according to Mourinho.
Courtois first really announced himself as a Chelsea player when he starred in that 6-3 win in August 2014, pulling off one of the saves of the season when he somehow kept out a Kevin Mirallas volley to keep the score at 5-3.
The 23-year-old will be a big loss over the course of the next couple of months especially with the fixture list congesting heavily with Capital One Cup games and the Champions League group stage.
Fortunately, Asmir Begovic has already had some quality game time this season when he shone in the 3-0 defeat at Manchester City, so he should have the confidence to carry the baton until his teammate returns from injury.
There is the potential for more changes to the starting XI in view of Mourinho's scathing comments in the aftermath to the defeat to Crystal Palace. Branislav Ivanovic and Cesc Fabregas are likely to be the most under threat following their worrying performances this season, though it remains to be seen whether Mourinho will feel comfortable in throwing Baba Rahman and Ruben Loftus-Cheek into the white heat of Goodison Park.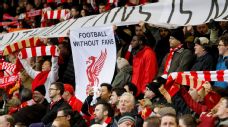 One player who will certainly start despite having been a touch disappointing will be Eden Hazard. His two goals for his national team over the past week might just have flicked a switch inside the Belgian, and everybody connected to the club will be keeping their fingers crossed that Chelsea's talisman can once again tap into his enormous reservoir of talent.
Should Hazard find his feet and drag some of his teammates along with him, three points is perfectly possible against Everton.
It is, however, vital to the squad's overall confidence that they do not lose, especially with Arsenal lying in wait next weekend. It promises to be an intriguing contest.
Phil is one of ESPN's Chelsea bloggers. You can follow him on Twitter @PhilLythell.