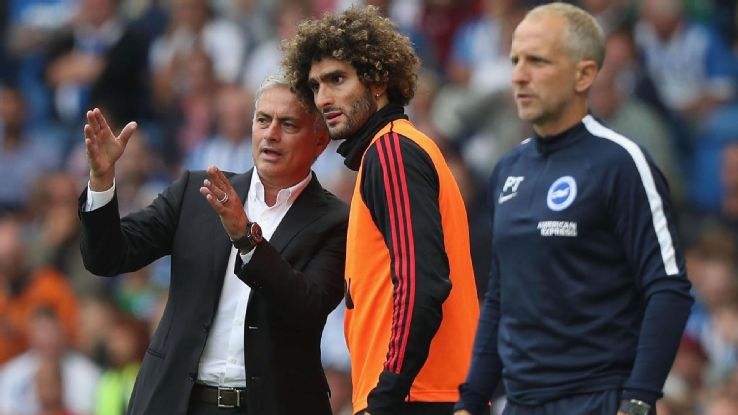 BRIGHTON, England -- Three points on Brighton 3-2 Manchester United in the Premier League on Sunday afternoon.
1. Jose Mourinho warning appears true
Jose Mourinho said this season would be tough for Manchester United, but he probably did not expect to be proved right quite so quickly.
Through the summer and during the first week of the new Premier League season, he has painted a bleak picture of United's prospects. Even a 2-1 win over Leicester on opening night did little to improve his mood.
"I...