Pep Guardiola and Bayern: What next for world's most sought-after boss?
"He needs a new club to offer him carino, a word that has no direct equivalent in English, but is essentially a concept expressing friendship and love, respect and commitment. 'Affection' is perhaps the closest" -- Spanish football writer Guillem Balague wrote of former Barcelona manager Pep Guardiola in his 2013 biography.
Not long after those words were written, Guardiola moved to Bayern Munich on a three-year deal. A Catalan cut from the same cloth as the proud Bavarians, he has since lapped up the German version of carino, finding that these values are very much at the core of the club.
His reputation means that Guardiola is judged by the highest of expectations. He cruised to a domestic league and cup double in his debut season, yet received plenty of flak for a miserable Champions League semifinal collapse against Real Madrid. Last season, dissenting voices grew louder as Bayern "only" won the Bundesliga. A German Cup semifinal defeat against rivals Dortmund was quickly followed by another fall at the penultimate hurdle in Europe, this time against his former employer, Barcelona.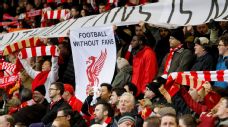 This season, the Bavarian machinery is rolling on relentlessly and is once again on course for a trophy treble. Guardiola remains the hottest coaching property in world football and, with his contract expiring in the summer and clubs like Manchester United, City and Chelsea circling, he's got the Bayern powerbrokers sweating over his future in Germany.
Bayern chairman Karl-Heinz Rummenigge has underlined his confidence that there'll be life after Pep if he does depart, saying: "There's no one in the world who becomes irreplaceable at some stage. Players come and go -- and it's no different for coaches."
However, Bayern can't be certain what will happen. In about three weeks, the Bundesliga goes into hibernation for its traditional winter break; talks will begin over a new contract and Guardiola is likely to announce before Christmas whether or not he will stay at Bayern beyond the summer. Recent talk of a deal already being in place at Manchester City can be dismissed, but will he remain in Germany when the dust settles?
Spanish football writer Marti Peranau, who tracked Guardiola's every move during his debut season at Bayern, tells ESPN FC: "I only know two things for sure. Firstly, he hasn't yet signed a contract with any club nor pledged his word to a club. Secondly, everything that is being said or written in the media is pure speculation. Someone will be right, of course. I don't know where Pep will go but I'm certain that he hasn't yet made up his mind."
Eurosport's Florian Bogner adds: "Guardiola wants to show the world that he can win the Champions League away from Barcelona and Bayern gives him the best opportunity to do that. But the signals of the last week -- in particular the fact that Rummenigge didn't mention Guardiola's name at all in the AGM -- were confusing."
So with mixed signals from the club, is winning this season's Champions League the final piece of the puzzle for the Catalan?
"Given how things worked out for Bayern the last time they faced this situation [prior to the treble under Jupp Heynckes], perhaps it might drive them on to go the extra mile in the Champions League," says Archie Rhind-Tutt of BT Sport; while Jonathan Harding of Deutsche Welle Sport adds: "Pep will go. I think his work in Munich -- and I mean ethos, not trophies -- is nearing completion. A Champions League win would be the icing on the cake."
Certainly, Guardiola has plenty of options for his next port of call. Chelsea, Arsenal and both Manchester clubs could be keen on a top class coach next summer, while PSG are always in the mix when it comes to the world's elite. Man City, though, are leading the way having already recruited former Barcelona backroom staff Ferran Soriano and Txiki Begiristain to run things behind the scenes.
"Rumour has long had it that he is set for City and, as with the Lionel Messi stories that rear their heads every three months or so, there cannot be this amount of smoke without a small fire somewhere," ESPN FC's Manchester City blogger Simon Curtis says. "I'll stick my neck out and say that he'll move this summer to the Etihad."
However, as he did when he left Barcelona in 2012, he could well take a break from the game. ESPN's German football expert Raphael Honigstein thinks that the much sought-after coach will decline Bayern's lavish offer, saying: "He'll go on a sabbatical next season to New York."
It is more than likely that Pep will want to recharge his batteries at the end of this season with a view to returning to work in the summer of 2017. Guardiola has an intense, almost manic coaching style, and the inability to switch off and relax between games makes a sabbatical important -- almost a requirement -- to prevent burnout.
That suggests that some rest and relaxation in the "Big Apple," similar to when his trophy-laden spell in charge of Barcelona came to an end, is on the cards when his Bayern adventure ends. After that, England beckons.
Guardiola has long underlined his love for the English game. A bumper payday is in the offing from Manchester City or Chelsea, while the opportunity to manage a club as big as United doesn't come around every day. Arsenal, meanwhile, were reported to be his top choice back in 2012.
All of which offers few answers and even more questions. Bayern would love to keep him, the best clubs in Europe want to sign him; Guardiola is a wanted man and his announcement in December will be made with the eyes of the watching world upon him.
Mark Lovell covers Bayern Munich for ESPN FC. Follow him on Twitter: @LovellLowdown.