Remembering Niccolo Galli: One of Arsenal's great 'what-ifs'
Of all the things Arsene Wenger can look back on from his 20-year reign at Arsenal, the saddest may be the loss of Niccolo Galli.
Wednesday marks the 15-year-anniversary of Galli's death and the premature end to a career that Wenger was convinced would make a big mark on international football and turn the young Italian defender into a household name.
The son of former Italian international goalkeeper Giovanni Galli, the 17-year-old was one of the brightest talents in Arsenal's academy but was killed in a road accident on Feb. 10, 2001, while on loan at Italian club Bologna. The Florence native had returned to Italy to finish his studies after helping Arsenal win the 2000 FA Youth Cup the previous season.
Despite his young age, he was already a towering presence at the back and was given his Serie A debut by Bologna and called up to Italy's under-18 squad.
Wenger's opinion of Galli was so high that he said: "I have no doubt in my mind that had he lived, he would have been captain of Arsenal and of Italy."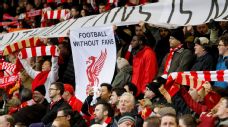 Fifteen years later, former Arsenal midfielder Liam Brady -- who was the club's academy director when Galli was there -- said he still thinks about the talent that was lost.
"I always remember Niccolo. Losing a boy that young was a real tragedy," Brady told Italian website Tuttomercatoweb to mark the anniversary of his death. "He was a great footballing talent. He had a great future ahead of him."
Brady added that Galli's "maturity and intelligence" set him apart from other players his age, and that he was already a complete player at 17, saying: "He had it all -- the ball control, passing, the physicality."
While Galli never had a chance to make his mark on the game, he is still remembered fondly. Bologna named their training centre after him, and his friend Fabio Quagliarella -- the Sampdoria and Italy forward -- still wears the defender's No. 27 shirt in his honour.
At Arsenal, Galli's death was marked by a minute's silence on the pitch in their 1-0 win over Ipswich and 15 years on, the pain is still there. It was a tragic end to a career that should have brought so much joy to the club.
Mattias is ESPN FC's Arsenal correspondent. Follow him on Twitter: @MattiasKaren.