Mesut Ozil is the rare No. 10 playing for his teammates, not individual honours
It has become impossible to watch an Arsenal game this season without hearing of Mesut Ozil's assist record. It's now 13 in the 2015-16 Premier League season alone, a staggering figure that matches the best-ever assist haul of Dennis Bergkamp for an entire league campaign.
Amazingly, it's six more than any other Premier League player this season, and four more than anyone else in Europe's major five leagues. It's better than anyone could have imagined when Arsenal broke their club record transfer fee -- three times over -- to sign him in summer 2013. Yet in a way, it doesn't tell the whole story.
If you remember times when he supposedly struggled in English football -- toward the end of his first season following a very good start, and for longer periods during his second season -- staunch Ozil supporters told us he was the type of player whose contribution wasn't entirely represented through statistics. It was his off-the-ball movement (arguably his defining feature at Real Madrid), his ability to play the pass before the assist and his first touch that truly marked him out as an outstanding footballer.
To a certain extent, this is true, but you can't really have it both ways. You can't ignore the stats when it suits you and then focus on them when it suits you. Assists or no assists, Ozil remains wonderful.
The crucial thing about Ozil is that he's a proper No. 10. He plays centrally between midfield and attack, and he doesn't really look comfortable in other roles. He occasionally has been pushed wider for tactical reasons, but it never suits him -- more than almost any other top-level player in Europe, he needs to be located centrally.
Ozil's not a No. 10 who can play up front, too, like Wayne Rooney. He's not a No. 10 who can drift in from wide areas and perform equally well, like David Silva. He's not a No. 10 who contributes significantly in the defensive phase, like Oscar. And he's not even a No. 10 who could theoretically play deeper in midfield and truly dictate the tempo of the game, like Toni Kroos. He's an old-school No. 10, thriving in a country that has traditionally not favoured No. 10s.
A No. 10 isn't just a deep-lying forward or a second striker; he's a side's creative fulcrum, the man teammates look to supply to make things happen. It comes with a lot of pressure, and there are basically two entirely different ways of interpreting that responsibility.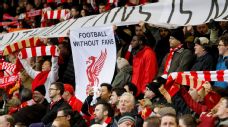 The first type of No. 10 uses this creative license to shine individually. Whether through continual mazy dribbles or a keen eye to improve his individual goal-scoring return, there's an arrogance and an egotism about him. To a certain extent, they exist outside the true structure of a team, just doing their own thing.
Diego Maradona springs to mind, although perhaps Romanian legend Gheorghe Hagi is the ultimate example; the best player in the country's history by a distance, someone who frequently won games entirely on his own. He was a genius and also a complete brat, someone whose temper could let down his side entirely. His manager at Galatasaray toward the end of his career, Mircea Lucescu, summarised Hagi brilliantly.
"Only he and [Roberto] Baggio are capable of changing the course of the game with their skill," Lucescu said ahead of a game against Rangers in 2000. "Only people like [Michel] Platini and Maradona can compare to Hagi . . . he likes it when the crowd are against him and he knows he has to perform. I think he can take on the Rangers fans by himself and beat them."
Hagi was a player described as being able to take on the opposition by themselves, a player who thrives when hated.
And then there's the other type: the playmaker who thrives when loved and comfortable in his surroundings and who uses creative license and freedom from defensive responsibilities to serve his teammates. There's less ego, there's minimal temper, the goal-scoring statistics are much less impressive. But they're arguably more valuable: They don't make themselves look great, they make the team look great.
And this is Ozil. From the same school as the likes of Juan Carlos Valeron or Rui Costa, Ozil is the No. 10 others want to play alongside. Gloriously unselfish, Ozil's simple, casual but decisive square pass to Aaron Ramsey against Aston Villa on Sunday said so much about his mentality.
In a sense, Ozil feels like a throwback, because football has become increasingly based around individual brilliance in recent years. Never has the Ballon d'Or, an individual award, been discussed and debated so much, to the extent that the world's biggest club game, Barcelona vs. Real Madrid, has become Lionel Messi vs. Cristiano Ronaldo to wrestle the upper hand in the end-of-year vote.
The past five winners of the PFA Player of the Year award -- Rooney, Robin van Persie, Gareth Bale, Luis Suarez and Eden Hazard -- all ditched their previous creative tendencies in search of more individualistic aims, including an increased goal tally.
We now constantly hear how players moving to big clubs will have to "endure" playing a supporting role for a more established teammate -- as if the only reason to sign one good player is to make another one even better, rather than thinking about the team dynamic. Bale and Suarez, for example, have adjusted well to life in La Liga as Ronaldo's and Messi's support acts, respectively, but realistically they'd probably prefer to be the main man, having others working their socks off for them.
The beauty with Ozil is that he'll never demand to be the front man, he'll have no reservations about making the decoy runs and playing the selfless passes to help the side. From a £42.5 million player widely considered one of the best attacking midfielders, that's rare.
In Arsene Wenger, Ozil has the ideal manager. Few other coaches in Europe celebrate attacking talent while always focusing upon the team rather than individuals, and Wenger rightly adores Ozil.
"I think deeply he is a very, very collective player," Wenger said recently. "He is a very respectful guy. If you tell him to do that, he will do it for you. Mesut plays in the link between the low midfield and the striker . . . sometimes, I think he sacrifices himself for the team."
And while assists are part of that, it's not the entire story. Assists now have become accepted as a legitimate way to measure creativity. Perversely, they've also become a measure of individual talent, despite their nature being the opposite of individualism.
The real value of Ozil's performances at Arsenal? Look how Olivier Giroud, Theo Walcott, Santi Cazorla and Ramsey have evolved since Ozil joined. Their statistics, as much as Ozil's, demonstrate the value of a proper, selfless No. 10.
Michael Cox is the editor of zonalmarking.net and a contributor to ESPN FC. Follow him on Twitter @Zonal_Marking.