Kaka: 'Tite is doing a great job for the Brazilian national team'
SAN JOSE, California -- Orlando City and former Brazil national team midfielder Kaka has lauded the work of Brazil national team manager Tite.
Thanks to an eight-game winning streak in World Cup qualifying, the Selecao sit atop the standings in South America, a whopping nine points ahead of second-placed Colombia. Qualification to Russia has already been clinched.
"Tite is doing a great job for the Brazilian national team," Kaka said in an exclusive interview with ESPN FC. "I think Brazil will arrive in a good position for the next World Cup, will probably be one of the favorites to win the next one. I'm very happy for them."
Brazil have come a long way in the past two years. The hangover from the humiliating 7-1 defeat at the hands of Germany in the 2014 World Cup semifinals lingered. Brazil was eliminated in the quarterfinals of the 2015 Copa America, losing on penalties to Paraguay. World Cup qualifying started no better, as Brazil found itself in sixth place, outside of even a playoff place, level on points with Paraguay after six matches.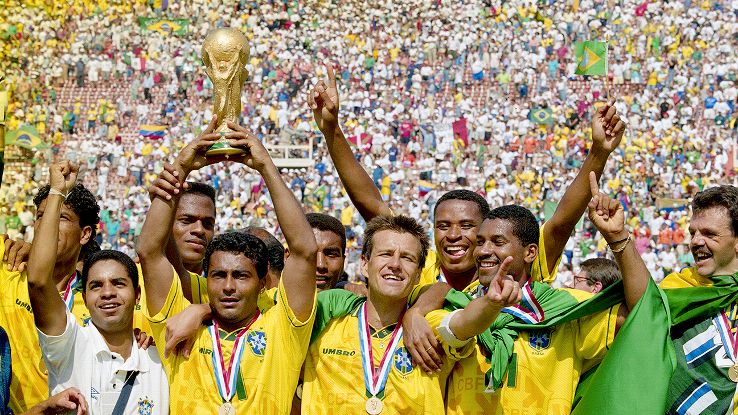 Then came the embarrassment of being eliminated in the group stage of the Copa America Centenario. The cumulative results cost Dunga his job as Brazil manager, with Tite taking his place.
"It was a bad period for the national team, but in Brazil, we are used to this situation, because the national team has always had these ups and downs," said Kaka.
"Before '94 when we won here in America, it was 24 years without any finals in the World Cup. Then we won here, had very good years in 1998, in 2002 we won. So we are used to that situation.
"Of course in 2014, there was the 7-1 [against Germany] one of the worst periods for the national team. But maybe you have to go through the toughest one to get to the best one."
Since Tite's arrival, Brazil has won every qualifier, and Kaka noted that he sees a more balanced team now, with players like Paulinho, Roberto Firmino, and Philippe Coutinho taking more of the attacking burden off of Neymar.
"Neymar is playing very good; he is the most important player for them," he said. "But also, the group is now working very good. Brazil doesn't depend anymore on just Neymar, or just one player. He's just a very important piece of the puzzle, but how things are working on and off the field is perfect."
Jeff Carlisle covers MLS and the U.S. national team for ESPN FC. Follow him on Twitter @JeffreyCarlisle.