'I didn't know that': Florent Malouda finds out he's been sacked by FC Zurich via Twitter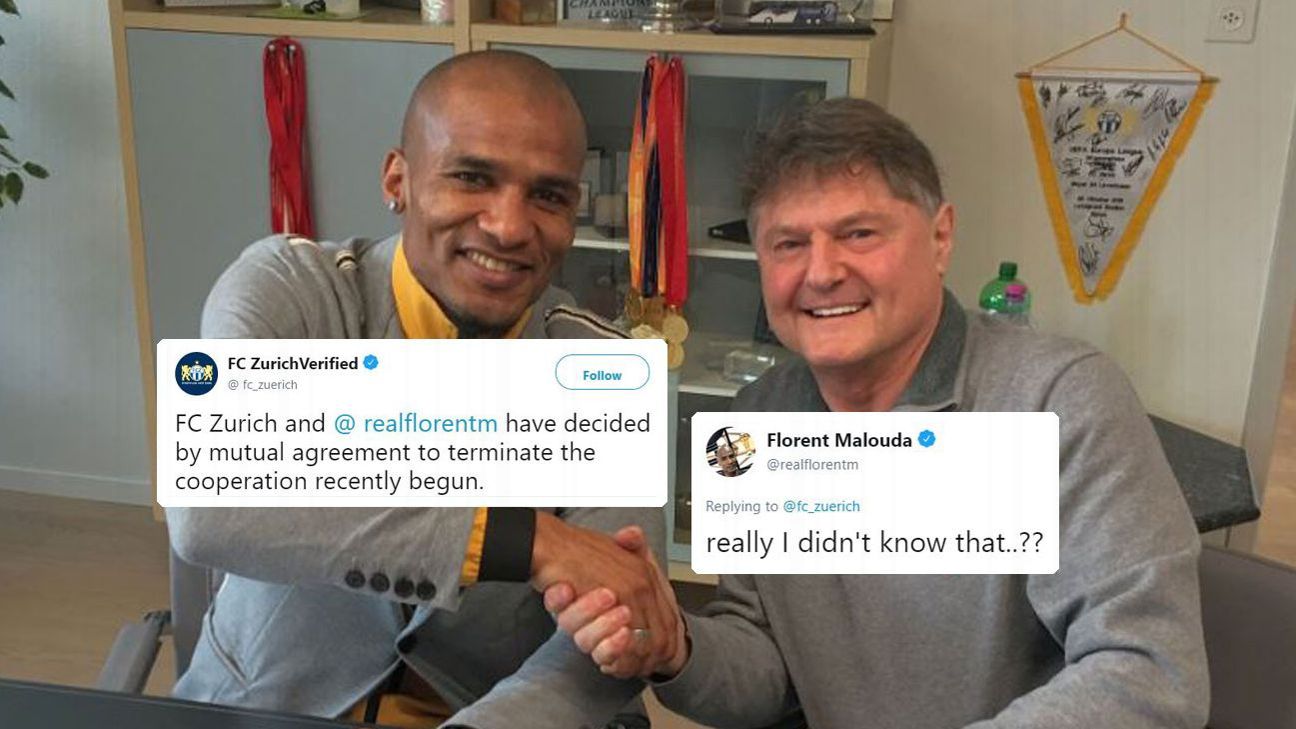 FC Zurich announced on Thursday that they had severed ties with Florent Malouda, who has been working as a coach with the Swiss club.
It was all smiles when the former Chelsea winger, 38, joined Zurich as an attacking coach in mid-February but it would appear that he has already outgrown his use.
Florent Malouda, der ehemalige 80-fache französische Nationalspieler und mehrjährige Stammspieler bei Olympique Lyon und dem Chelsea FC, wird ab 1. März 2019 vollamtlicher Mitarbeiter beim #FCZ:
👉🏽https://t.co/TxqMrh29oo #fczuerich #stadtclub pic.twitter.com/G7mC24gNLC

— FC Zürich (@fc_zuerich) February 19, 2019
In a statement issued by Zurich on Twitter, the club announced that the co-operation between the two parties had been ended by mutual agreement
"It turns out that the different projects Florent Malouda continues to be involved in are incompatible with his designated tasks at FC Zurich," the statement reads.
However, quite how mutual the decision really was is debatable, especially if Malouda's puzzled response to the Tweet is anything to go by.
really I didn't know that..??

— Florent Malouda (@realflorentm) 11 April 2019
He replied to the FC Zurich tweet succinctly by saying: "really I didn't know that..??"
Nothing like a bit of dirty laundry being aired in public. Poor chap obviously didn't get the email.
Malouda hasn't technically retired as a player but his last club stint came with Differdange 03 of Luxembourg last year -- an uneventful few months hampered by injury.