Champions League 2018-19 match ball released by Adidas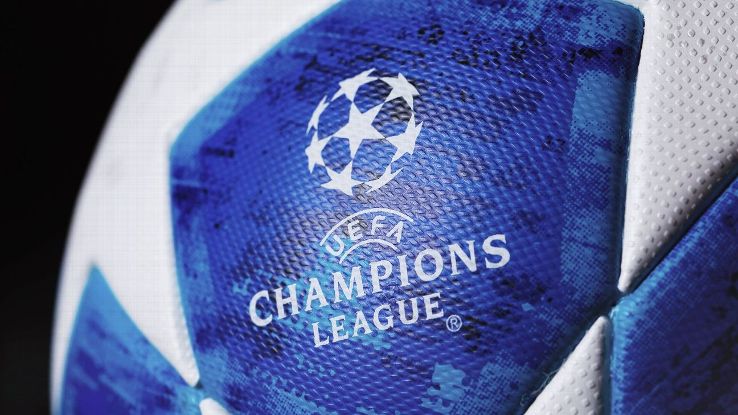 With the Champions League group stage set to kick off next month, Adidas has revealed unto us the new official match ball with which the 2018-19 campaign will be played.
In a stark departure from the norm, the new ball is rendered in a very 'on-brand' shade of blue which ties in with UEFA's general colour scheme for their flagship tournament.
According to the launch blurb, the new match ball -- which is nameless, as yet -- represents a bold new look and is designed specifically to "highlight the iconic Champions League stars," while the streaked pattern in the blue panels is designed to "represent the blur of constant motion."
The ball will also improve players' performances -- it says here -- as "an outer texture coating... offers secure grip and complete control while the thermally bonded star panels provide a seamless surface for an improved first touch."
We certainly like it (as much as it's possible to like a football) but it seems like the comparatively dark colour scheme might make it a little difficult to see properly, especially on those dark midweek nights.
Could be an excuse waiting to happen the first time an open goal is missed.