Solskjaer's magic continues to work for Man United as they shrug past Fulham and crack the top four
LONDON -- For about 15 minutes, it looked like it would be a difficult afternoon for Manchester United. With a strong wind whipping around Craven Cottage and the grass left long, you wondered whether United would be knocked off their game.
Could this have been the day when Ole Gunnar Solskjaer's first defeat came? In those opening exchanges, it seemed possible: Claudio Ranieri's side attacked with purpose, United defended shakily and you could almost sense the wits of social media preparing their best "Phil Jones signs new four-year contract" material.
Then Paul Pogba scored in the 14th minute, and it was game over.
"We gave them the first 10 minutes," Solskjaer said afterward. "We played into their hands. But after the first goal we played a fantastic 80 minutes."
This was "only" Fulham, a team heading straight back to the Championship in a state of expensive confusion, Claudio Ranieri unable to make sense of the squad bequeathed to him, which resembles a jumbled ball of twine. But it was still another challenge presented to Solskjaer's United that they dealt with merrily. They could have caved to those early attacks, surprised and unsettled by a struggling team being positive against them. But they were ruthless in stamping out Fulham's positivity, not so much dealing with the threat as eliminating it before it could fully evolve.
It was also an example of how Solskjaer's United have become a cohesive unit regardless of personnel. Six changes were made from their win over Leicester with Tuesday's Champions League game against Paris Saint-Germain in mind. Marcus Rashford, Victor Lindelof and Jesse Lingard -- key men in recent weeks -- were among those rested, but United didn't miss a beat, playing pretty much as they have done since Solskjaer returned.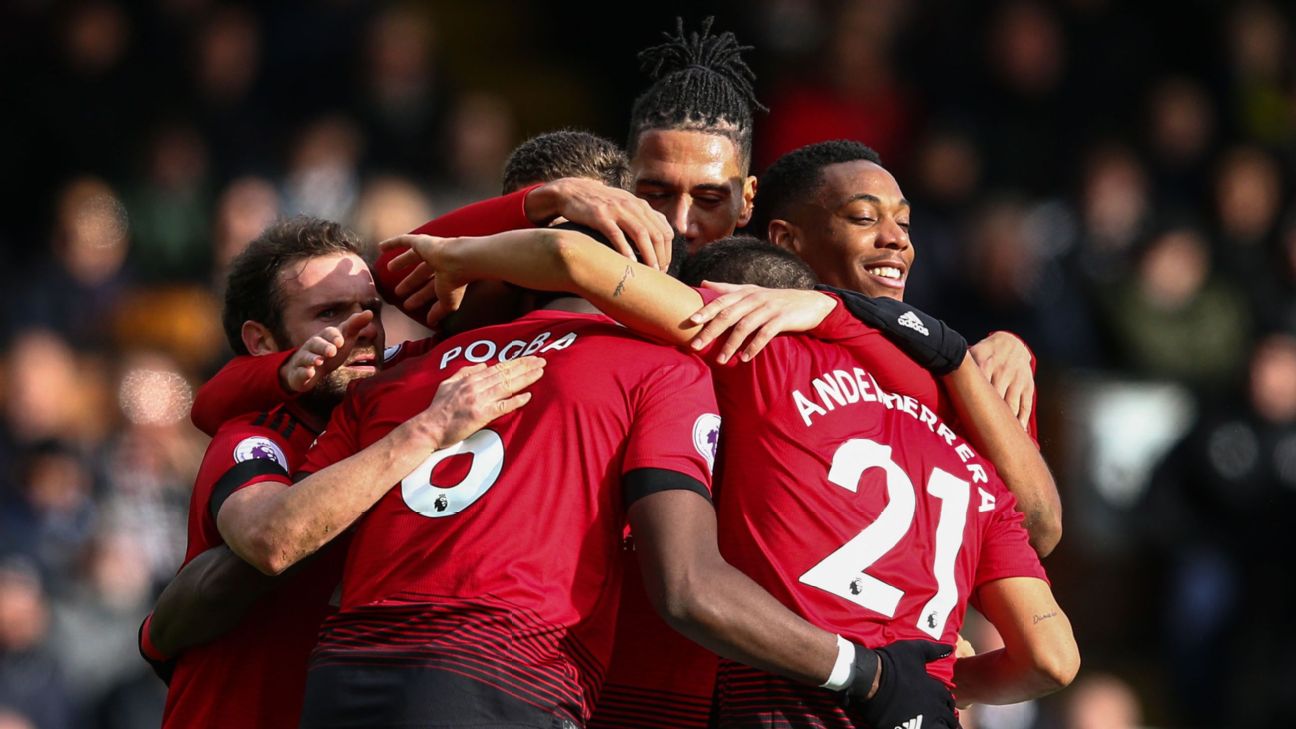 Making those changes might have been a pragmatic necessity, but it was also important in a more subtle way, bringing in the fringe players and ensuring they think of themselves as valued parts of the cause. And it was just one more way in which Solskjaer has drawn on his own past experience.
"It's a squad game, and today was a chance for everyone to say, 'I want to play on Tuesday,'" Solskjaer said. "You've got to trust the players. I've been in that situation quite a few times, and it's just about who grabs it.
"It would be a risk to play the same XI as last time. We need everyone to contribute but everyone in the squad knows they have a chance to contribute. When I played, the manager always assured me I was part of the squad."
This is where the more positive atmosphere at United since Solskjaer's arrival has a genuine impact. Talk of him lifting the mood of the place can be written off as ephemera, a nice tale to tell but ultimately unimportant. Yet the feeling of this being a squad pointed toward a common goal is where those intangibles become real.
Solskjaer's approach is geared toward getting the best from the players he has, arranging the team in the most suitable fashion for them rather than trying to fit them into his pre-determined system. For a man lavished with adoration every time he stands on the touchline, Solskjaer manages with almost no ego.
"It's not me making a difference to the club," he said modestly, and falsely. "It's the whole team: We've done well, but that's down to a team effort."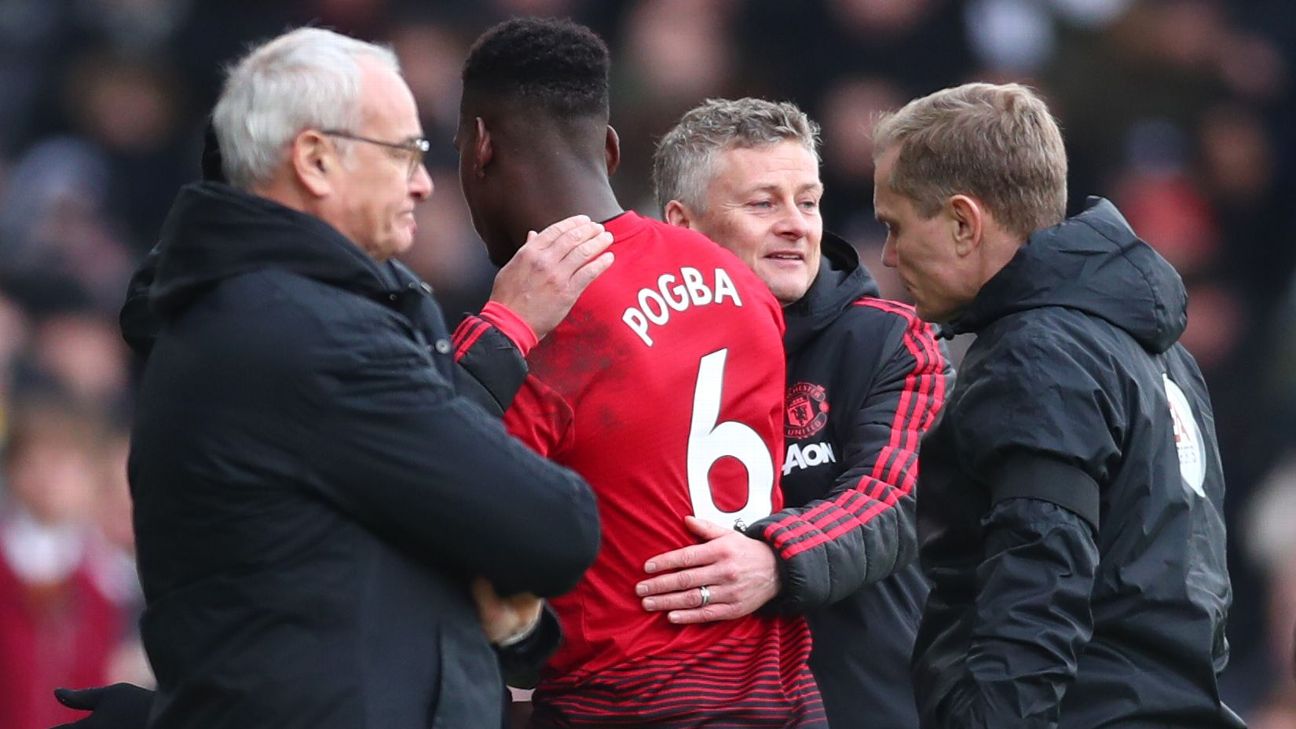 A shining light of that team was once again Paul Pogba. He now has eight goals and five assists under Solskjaer, as opposed to three and three under Jose Mourinho this season. In the previous regime, he looked like he was trying too hard, desperate to prove himself -- to the manager, the fans, the media, whoever -- but also prove his status as a match-winner. Now he seems more relaxed, more naturally confident as opposed to playing with bravado borne from insecurity, and that match-winner status has simply emerged organically.
It doesn't take a master psychologist to surmise that Pogba is a player better motivated by the carrot than the stick.
United were 11 points off the Champions League places when Solskjaer arrived, but this win (pending Chelsea's result on Sunday) meant the gap has been closed in under two months. They've collected 25 points in nine games under him: They had 26 in the previous 17. As an added flourish, their goal differential has gone from zero to +17.
Avram Glazer was at Craven Cottage on Saturday and visited the victorious dressing room after the game. Will seeing Solskjaer's revolution first-hand have an impact on who the club decides will be United manager beyond the summer? It can't hurt.