Manchester United lose as Luke Shaw suffers broken leg vs. PSV Eindhoven
EINDHOVEN, The Netherlands -- Three thoughts on PSV Eindhoven's 2-1 win vs. Manchester United in the Champions League.
1. PSV comeback stuns Man United
The Dutch newspaper which before the game used a David vs. Goliath headline to indicate the relative strengths of PSV Eindhoven and Manchester United was underplaying the quality of the local heroes.
PSV's entire playing budget may be equal to that of the wages of United's two best-paid players, but the Dutch side are former European Cup winners, 22-time national champions and finished 17 points clear of Ajax in the Eredivisie last season.
PSV Eindhoven

Manchester United
Game Details
They're also unbeaten in 12 games and no matter how strongly they played the underdog card, they're a very successful football club with an excellent young coach in Phillip Cocu and an outstanding youth system.
They were good when they beat United 3-1 in Eindhoven in 2001 -- a night which saw heavy criticism of then-manager Sir Alex Ferguson -- and, 14 years on, they were good when they won 2-1 in their opening Champions League Group B game.
The 1,800 travelling United fans, seated high in the stands behind huge transparent shields, will be as vexed as they were 14 years ago. They saw Anthony Martial make a full debut, Luke Shaw go off with a bad injury and Memphis Depay put their side ahead with a sweet strike before half-time.
Unlike his Dutch compatriots Louis van Gaal and Daley Blind, Depay was not booed by the partisan 35,000 crowd, which was bouncing by the final whistle.
United dominated possession but that wouldn't have troubled Cocu, for he doesn't obsess about it like other Dutch coaches. As in the majority of their league games this season, United struggled in front of goal, which isn't entirely surprising given the club didn't have a single out-and-out centre-forward in their 18-man matchday squad.
United pressed but were always susceptible to PSV's counterattacks, with the hosts' second goal coming from a break as they showed resilience after going behind. They also defended well.
Despite suggestions to the contrary when the draw was made, United's group is not an easy one. PSV away is a tough fixture, as they now know to their cost, while Wolfsburg finished second in the Bundesliga last season and CSKA Moscow have been strong enough to win at Manchester City in recent times.
After this opening-game loss, the reality of a difficult group is now clearer than ever.
2. Shaw suffers sickening injury
Before Tuesday, Shaw had started all eight of United's games this season in a settled defence which had conceded only four goals. The defender's progress came to a halt 16 minutes into the game after a strong Hector Moreno challenge in which the experienced Mexican international won the ball.
The severity of the injury was obvious from the reactions of the players, plus the fact that all three of United's physios tended to Shaw and the reluctance of the Dutch broadcaster to show a replay. United later tweeted that Shaw suffered a double fracture of his right leg.
After a 10-minute delay, Shaw left the field on a stretcher while taking oxygen. He was applauded by the home fans and Van Gaal went to have a word with his player. An hour later, Shaw tweeted from hospital: "Thank you everyone for your messages, words can't describe how gutted I am, my road to recovery starts now, I will come back stronger."
It's a real shame for a player whose down-to-earth personality has made him popular among his peers and United's staff, who see no ego in the 20-year-old.
As an example, when television cameras turned up at United's Carrington training centre to record an in-depth interview with him recently, Shaw came straight off the training field to face them. Eyebrows were raised among United's officials, for players usually smarten themselves up in the dressing room ahead of a TV appearance.
Shaw will be judged on how he does on the field rather than how he interviews off it, and the club's coaches had been impressed with him since he returned to preseason training looking fitter and leaner than at any point in his United career.
"I'm feeling really good this season, much better than a year ago when I arrived at Manchester United," said Shaw.
Back then, Van Gaal took him to task over his lack of fitness when he arrived at Old Trafford after becoming the world's most expensive teenager. Twelve months on, the Dutch manager was impressed and said that this season was going to be Shaw's year.
Unfortunately, that looks unlikely now. Fans will hope Shaw is back soon.
3. Depay scores but remains inconsistent
An expectant crowd waited for the Manchester United team coach on the small road behind the main stand of the Philips Stadion before the match. Home fans stood on bicycles and clung to lampposts while holding their mobile phones to get pictures of the visiting players.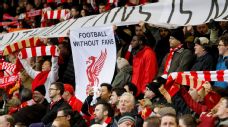 The loudest cheer came for returning hero Depay, the best player and top scorer in Holland last season before his move to Manchester. Back at PSV for the first time since, he was on the front page of several Dutch newspapers on the day of the game.
Depay went west with the best wishes of his club, who made a £25 million profit on a player they'd coached since he was 9. While urging patience, everyone at PSV is absolutely convinced he'll be a star in England. The Dutch international will get time, but he knows he needs to raise his game if he's to remain a mainstay in Van Gaal's team.
He knows too that he'll have to improve his football intelligence as he adapts to life in England, to make the right choice more often when he receives the ball. Memphis' best game was against weaker opponents Club Brugge in which he scored twice.
Expectations were high in Eindhoven and he briefly justified them with a superb finish for United's 41st-minute goal after he ran on to a pass from Blind.
Depay beat right-back Santiago Arias and then central defender Jeffrey Bruma, with both defenders ending up sprawled on the floor. At the ground where he scored so many times, the 21-year-old then slotted the ball past Jeroen Zoet.
He wasn't shy about celebrating his goal as he wheeled away in delight and went close with another shot a minute later. Depay needs to transfer that form to league matches and to have a bigger impact in all the games he plays.
Andy Mitten is a freelance writer and the founder and editor of United We Stand. Follow him on Twitter: @AndyMitten.