Why Arda Turan is Barcelona's perfect signing given their immediate needs
Arda Turan's debut for Barcelona wasn't like other debuts. Barcelona's transfer ban meant that Turan was with the club for six months before ever taking the field. It probably wasn't a surprise, then, that he was already well integrated into Luis Enrique's historically efficient attacking machine. What was a surprise is exactly how the ex-Atletico Madrid winger was used in his first two starts, and how Barcelona plan to get the most out of their new acquisition.
It was always tempting to think Turan was simply an extravagant piece of squad depth for Barcelona -- a new, upgraded version of Pedro.
Pedro's main strength as a Barcelona winger was always his deep understanding of what was expected of him under Pep Guardiola, but as Barcelona continue to evolve, his natural strengths made him less of a fit under Luis Enrique and so the club upgraded him to a more traditional winger like Turan. It was easy to imagine him being there to spell Neymar or allow Luis Suarez a game off, with Lionel Messi moving inside and Turan playing on the right wing.
And then the six-month-old new arrival started his first two games playing in central midfield, and it makes perfect sense.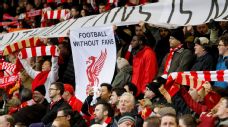 In Turan's first game, a Copa Del Rey clash with Espanyol, he spelled Ivan Rakitic on the right side of the field and Barcelona's right midfield position has a particularly distinct set of requirements.
Whoever is playing there is therefore in close proximity to two of the more unconventional right-sided players in the game: Messi and Dani Alves. Messi gets to do whatever he wants because he is Messi, and that frequently means coming centrally to act as both a creative hub and scoring threat. To balance that action, somebody needs to move into the wide-right positions and provide width. Frequently that ends up being Alves, who has spent years being one of the world's most dangerous pure right-wingers despite technically being deployed as a full-back.
Occasionally Rakitic is the player who moves wide to balance out Messi. Neither option is perfect. Rakitic isn't a natural winger and not nearly as effective in wide spaces. And while Alves is great, if Barcelona have a weakness it's that when the ball ends up at his feet deep down the right flank, the team has a tendency to become stagnant. Teams that have managed to slow down the Messi-Suarez-Neymar attacking trio have done it by forcing the ball wide and waiting for an isolated Alves to cross it into a crowded box over and over again.
Turan solves that problem. His ability to move wide and balance for Messi's movement means that unlike Rakitic, he's drifting to fill an area of the field in which he's exceedingly comfortable. Plus that ability to drift wide means that he's more naturally inclined to combine with Alves and break down defenses down that flank rather than drift away from the ball.
The trade-off would normally be that substituting Turan for Rakitic would cost Barcelona defensively. Rakitic is a surprisingly rugged player without the ball and a perfect fit for Barcelona's two way defensive approach, which alternates between applying pressure high to pin teams back and rope-a-doping them to death by inviting pressure to create counterattacking space.
But Turan is coming from perhaps the most rigorous defensive side in the world in Atletico Madrid, a team that adopts a wide variety of defensive approaches. If any winger has the background to "get stuck in" defensively in midfield, it's him.
In his second start, Turan occupied a similar role only this time, on the left side. That solves a slightly different conundrum for Barcelona. Part of what keeps Barcelona in balance is that while Messi comes centrally, Neymar has largely been content to occupy wider positions on the left side. He'll cut inside with the ball at his feet, or to finish off one of those amazing mazy passing moves, but his role is much more rigid than Messi's.
Those moves make sense because the awkward truth for Barcelona is that the usual left-sided central midfielder, Andres Iniesta, is not naturally inclined to drift wide to compensate. Iniesta is still an all-time great -- he has elevated the job of being a glue-guy to a fine art -- but his strength doesn't lie in adapting to Neymar's movement. When Neymar cuts inside, it has a tendency to marginalize Iniesta, who would be using the same space, rather than create other gaps for the midfielder to exploit.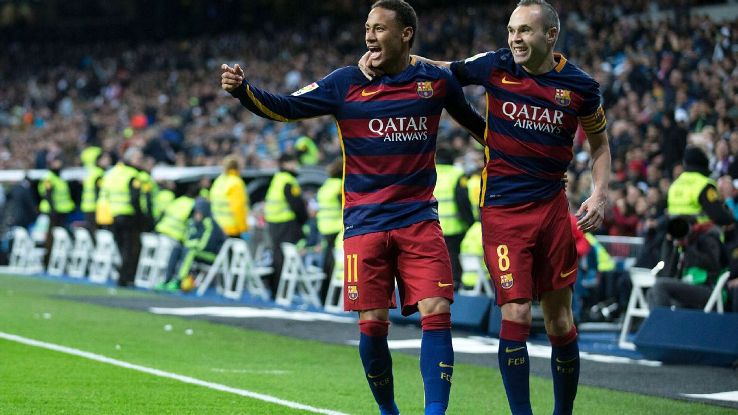 Rather than an immediate tactical problem like the one Barcelona occasionally have on their right side, the Iniesta/Neymar interaction is more of a long-term development concern.
Neymar was so good when given more responsibilities during Messi's two-month absence earlier this season that suddenly reducing him to just a left winger, even if he's the best left winger in the world, seems as if it underutilizes Neymar's talents. Giving him more freedom in central areas leads to an equally unacceptable outcome of marginalizing Iniesta but by occasionally spelling Iniesta with Turan, Barcelona can have the best of both worlds.
When Iniesta plays, Neymar will continue to do his "winger" things but when Turan plays, Neymar gets the freedom to roam inside either taking central striker positions or deeper midfield positions secure in the knowledge that Turan is there to balance his movement. Neymar gets more responsibility, Iniesta stays a central figure and Turan contributes in interesting and exciting ways. Everybody wins.
Arda Turan is the perfect addition for Barcelona. He brings things to the squad that its current players don't have and provides solutions to some of the remaining small problems they sometimes encounter. Turan provides the ability to play as a central midfielder who is equally adept at stepping into a winger role. That's exactly the kind of versatility Barcelona needed, both during the occasional stretch when they struggle on the field and to counterattack the challenges they've had with depth this season.
Barcelona are great. The scary thing is now that Turan's on board, they're likely to get even better.
Mike L. Goodman is a Washington, D.C.-based soccer writer and analyst covering European soccer, the U.S. Men's National Team and more. Follow him on Twitter @TheM_L_G.