Eden Hazard has struggled for Chelsea this season, but what's causing it?
Last season Eden Hazard was the consensus Premier League Player of the Year. This year, among all the problems at Stamford Bridge, perhaps Hazard's struggles are the strangest. At 24, he should be hitting his footballing peak, but instead he has rarely made a difference for Chelsea.
Hazard's regression can be seen most simply in his goal contribution numbers. Last year he scored 14 goals and added nine assists. This season Hazard has yet to knock home a goal and has assisted only twice.
The underlying numbers are not much better. Hazard has attempted only 21 shots, no more than far-from-elite players such as Marc Albrighton (23) and Jonjo Shelvey (32). By expected goals, a statistical estimate of the quality of scoring chances, Hazard's 21 shots have a combined value of 1.5 xG, again in the same range as Albrighton and Shelvey. Last year, Albrighton and Shelvey combined for 74 shots and 4.6 xG; Hazard attempted on his own 74 shots for 9.4 xG. Hazard has assisted 44 shots, a solid number, but 25 of those shots have been long-range attempts from outside the box.
In short, any chances Hazard has assisted have been mostly low-quality and low-expectation. Last year he created nine clear-cut chances with his incisive passing, but this year, he has not created one. Chelsea's attack has lacked bite in great part because their superstar has failed to provide that creative edge.
But Eden Hazard's greatness cannot be measured only in goals and assists. Last season Chelsea were most dangerous whenever Hazard could take the ball forward with his feet, disrupting an opponent's defensive shape and enabling his teammates to get quality scoring chances. To measure this contribution, I built a statistic for "runs on the ball." This statistic is extrapolated from pass locations: When a player receives a pass in one location and then makes a pass from a new location, he can be assumed to have run on the ball from the first point to the second point. This will not capture the mazy horizontal movement of some runs, but it provides a good estimate.
To estimate the value of these actions, I created an "expected goals for runs" statistic that compares the likelihood of a team scoring a goal from its position before the player moves with the ball with the likelihood of scoring after the run is completed. Did the attacker carry the ball forward into a dangerous location, or did he just walk it backward to recycle possession? Using this statistic, Hazard's movement with the ball improved Chelsea's scoring chances by about nine expected goals in 2014-2015. He has added only about one extra goal with his runs this season.
Hazard dominated games with his dribbling last year. This year, his contributions have been limited. At every level, from shot attempts to chances created to dribbling, Hazard has been ineffective, whereas a year ago, he was dominant. What's changed?
Given that Chelsea have struggled all over the pitch, perhaps Hazard's teammates have failed to execute the attacking plan and get him the ball in areas where he can be the most dangerous. To identify these areas, I mapped Hazard's most effective runs from last season and this year. While in the 2015-16 season Hazard has completed only seven attacking runs with an expected goals value over 0.07, in the equivalent fixtures last season he completed 23. Those 23 runs led directly to seven goals compared with zero this season. His overall value has declined, costing Chelsea key goals.
This graphic also shows where Hazard's contributions have dried up. Last season he was most dangerous cutting in from the wing or the half-space, especially on the right. In 15 matches this year, Hazard has completed only four valuable runs out of that area.
Hazard has also struggled to produce from the wings, but it is not for lack of trying. He has received 181 passes in the final third on the right wing or half-space this year, compared with 190 passes received there in equivalent fixtures last season. Chelsea is still moving the ball forward into these spaces and feeding Hazard, giving him the opportunity to attack from the wings. He just has not executed the same kinds of dangerous dribbles. Perhaps, then, opposition teams are keying on Hazard in a new way, forcing him to give up the ball. Or perhaps Jose Mourinho has scaled back Hazard's responsibilities as he has struggled early on.
This data shows that Hazard, in fact, still runs with the ball more than anyone else in the Premier League. He has not been forced to give up the ball either by new defensive responses or a change in Chelsea's attacking tactics. Hazard still leads his closest competitors, Arsenal's Santi Cazorla and Alexis Sanchez, by over 1,500 yards run on the ball.
On a tactical level, Hazard remains the center of Chelsea's attack. He is not failing to produce chances because his role has been scaled back or because he is being denied the opportunity to pick up the ball on the wing and create.
The data suggests instead another, more worrying possibility: Hazard has simply lacked the same acceleration and incisiveness that made him the Premier League's best player last year. This hypothesis would fit with Sebastien Chapuis' suggestion that one of Chelsea's fundamental problems this season was that their summer training system did not get players into shape for August. Chelsea shortened their preseason by two weeks to give players time to recover from a grueling two seasons in which the club leaned on its starters heavily.
In 2014-2015, Chelsea's top 10 regulars played over 80 percent of possible minutes in the EPL and Champions League. No other EPL side in the last five years has demanded its top regulars cover over 75 percent of possible minutes in these competitions. The workload of Hazard and his teammates was grueling, and the reshaped preseason was meant to give them time off.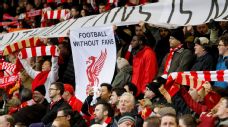 Instead, the combination of overwork and under-training might have left Hazard and others unprepared for the season. Furthermore, Hazard has still been asked to carry most of the club's creative responsibilities on the ball despite lacking his usual spark. This analysis suggests Chelsea might lack a good secondary attacking plan. Instead of experimenting with other arrangements, Jose Mourinho has continued to lean on Hazard in the hopes that he regains his previous form.
The good news for Chelsea fans is that Hazard might be coming around. Of the seven dangerous runs mapped above, four have come in Chelsea's most recent two matches against Spurs and Norwich City. Hazard's ball-carrying has produced about 0.5 xG the last two weeks, accounting for half of his season total expected goals added from runs.
If Hazard has indeed recovered, this might be the leading indicator of a likely Chelsea resurgence. But given that Mourinho's attacking system still fully depends on Hazard's disruptive runs, if he continues to struggle Chelsea might be unable to recover in time to make a run at the top four.
Michael Caley is a writer bringing a statistical approach to football analysis. Follow him on Twitter: @MC_of_A.