How will Louis van Gaal organize Manchester United's ideal midfield?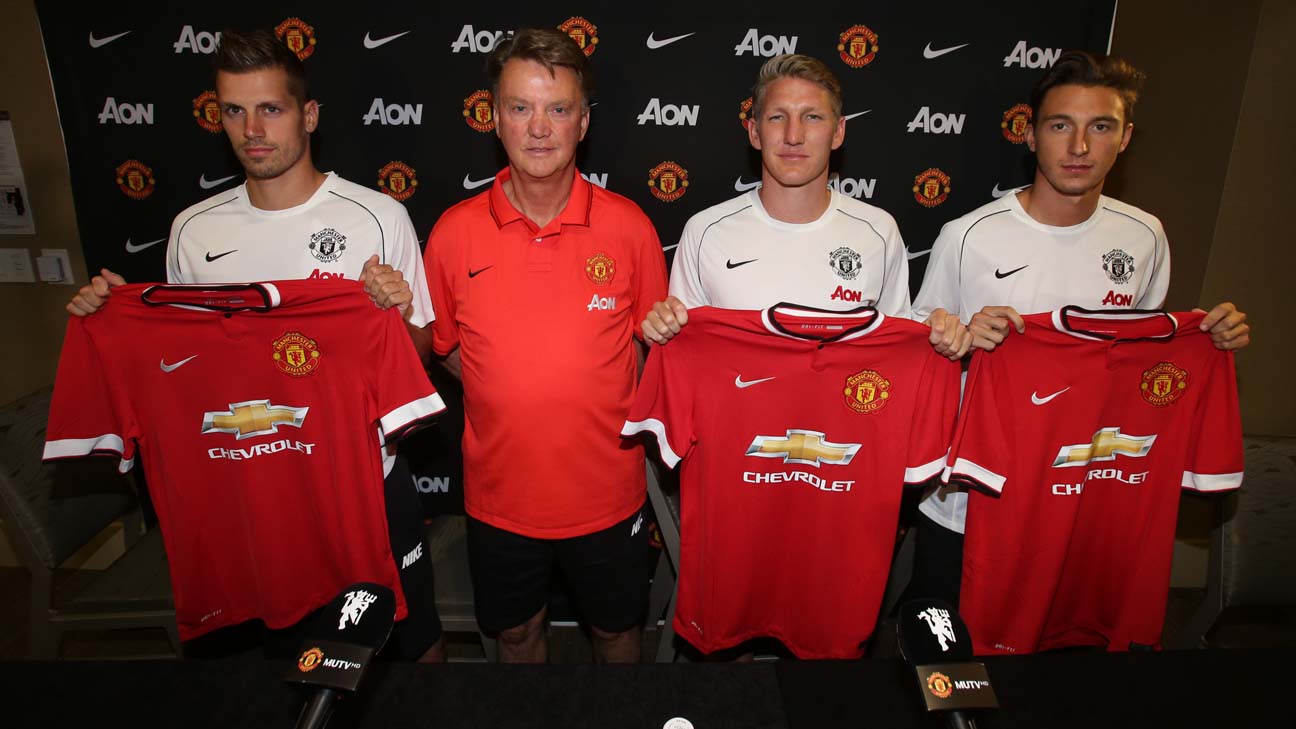 Louis van Gaal has been in charge of Manchester United for just 12 months, yet already he can almost name a starting XI formed of players that have been signed under his watch.
This notional starting XI doesn't yet have a centre-forward, but features Victor Valdes in goal (even if he leaves leave this summer), a four-man defence featuring Matteo Darmian, Marcos Rojo, Daley Blind and Luke Shaw, a midfield trio of Bastian Schweinsteiger, Morgan Schneiderlin and Ander Herrera, with Angel Di Maria and Memphis Depay out wide. Van Gaal has unquestionably made this Manchester United side his own.
Evolving the squad was absolutely crucial, something his predecessor David Moyes completely overlooked. He was unquestionably handicapped by dithering from upstairs, but Moyes' sole purchase was bringing Marouane Fellaini from former club Everton, who was then inevitably viewed as the teacher's pet and struggled to impose himself in the centre of midfield. Moyes was simply trying to get the best from Sir Alex Ferguson's squad, which was always an unenviable challenge.
Van Gaal, however, has a completely different mindset from Ferguson (and Moyes) in terms of playing style, and therefore logically needed very different players. Almost every footballer he has signed has been technically proficient, intelligent and versatile, allowing Van Gaal to switch between systems while ensuring his team can still play on the front foot. Last season Manchester United played a surprisingly pragmatic game, sometimes resorting to long balls towards Fellaini, regardless of how much Van Gaal protested with the use of statistics.
This season, with the midfield formatted to the Dutchman's liking, United are likely to play more expansive, controlled attacking football. His biggest challenge now is to keep everyone happy.
This wasn't a problem in the latter days of Ferguson, for two reasons.
First, Ferguson was always excellent at satisfying everyone within the squad; he was a master of getting the best from squad players, using them in fits and starts, then dropping them for big matches without too much irritation. Park Ji-Sung, for example, was crucial in the run to the 2008 Champions League final, but didn't even make the 18-man squad and no one said too much about it. Dimitar Berbatov finished as the top goal scorer in the Premier League in 2010-11, but didn't make the bench for that season's Champions League final. Most players would have left immediately, but Berbatov was still at the club next season. Ferguson was a superb man-manager.
Second, United didn't actually have many superstar players and often had a glaring weakness in the side. It's still difficult to work out how United went three years without having enough top-quality central midfielders, yet somehow Ferguson found the tactics to compensate for the weakness or managed to convince his players it wasn't an issue. The problem in the centre of midfield was often that United were fielding poor players there, not that they had a superstar kicking his heels on the bench.
That's the main difference now. United have six players -- Michael Carrick, Daley Blind, Bastian Schweinsteiger, Ander Herrera, Morgan Schneiderlin and Marouane Fellaini -- for three central midfield slots. The trio of Carrick, Herrera and Fellaini worked wonderfully last season even if it's difficult to imagine Fellaini playing a regular part in a title-challenging side. Nevertheless, that means huge competition for places.
Blind might be shifted to left-back and on average, one might be injured each week. Still, it's difficult to work out Van Gaal's favoured starting XI. Also, it means that both Juan Mata and Angel Di Maria, who can play in wider positions but have played their best football centrally, have little chance of being part of a midfield trio.
Signing both Schweinsteiger and Schneiderlin was a hugely surprising move when United have weaknesses elsewhere; the only logical conclusion is that United are prepared to spend yet more money strengthening in defence and attack, and signing at least one goalkeeper before the end of the summer.
While Schweinsteiger arrives with more experience, not to mention both a European Cup and World Cup winner's medal in his trophy cabinet, Schneiderlin is younger, fitter, knows the league and the country, and is probably more useful from a tactical perspective.
Schneiderlin can play two roles expertly, as either a destroyer or a box-to-box midfielder, and while Schweinsteiger would argue he can do both and play as a number ten too, it's difficult to say he truly excels in any position at this stage of his career. Van Gaal takes the credit for converting him to a central midfielder at Bayern, although in truth Joachim Low had already used him there for the national team. Schweinsteiger is far from a guaranteed success story at Manchester United.
Teams are often summarised neatly by the identity of their midfield three -- the players in the "engine room" -- and the major debate about United will centre around the centre. For all his critics, Carrick remains a very talented holding midfielder and simply made Manchester United a better team last season. His positional sense in that role is better than either Schneiderlin or Schweinsteiger, while Blind will continue as a left-back until Shaw proves himself capable in that role.
What Carrick lacks is physicality and, increasingly, mobility. Therefore, the logical duo to play alongside him are Schneiderlin, an all-action ball-winner but also capable of surging into attack, plus Herrera, an energetic box-to-box midfielder who increasingly contributed in the final third last season and who boasts a great relationship with Mata.
The only weakness in that Carrick-Schneiderlin-Herrera trio is genuine creativity, but that shouldn't be a significant issue with both Mata and Di Maria on the flanks.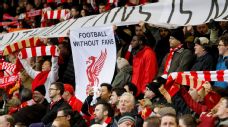 Indeed, perhaps the greater issue would be the lack of running in behind the opposition defence. Both Mata and Di Maria like the ball to feet, while Wayne Rooney tends to drop deep from his centre-forward role rather than going in behind. The lack of penetrative runs has been an issue for United in the post-Ferguson era, with the departure of both Danny Welbeck and Javier Hernandez robbing United of genuine pace upfront.
But then, we return to the initial statement. Centre-forward is the only area where Van Gaal hasn't yet personally recruited. Once that position is sorted, United have a very cohesive side and should mount a serious title challenge this season.
Michael Cox is the editor of zonalmarking.net and a contributor to ESPN FC. Follow him on Twitter @Zonal_Marking.