Man United's Champions League exit reveals Van Gaal, Woodward failings
There are two lines in Sir Alex Ferguson's latest book, "Leading", that stand out when you consider what has happened at the club since his departure. One was his belief in reinforcing "the ideology that no club was bigger than Manchester United" and that it was "important" to remind the players that the expectation of playing for Manchester United was "huge".
The point isn't really whether United are, or aren't, the "biggest". Rather, it's thinking you are and embracing the expectation that goes with it. Regardless of whether it's true or not, Sir Alex says he fostered this belief in his players and that it was part of their success.
The other point is a line he delivers toward the end of the book. "With the teams and players I had at my disposal, we could and should have done better."
It's almost chilling to hear the guy with 13 Premier League titles, five FA Cups, four League Cups, a Cup Winners' Cup, a UEFA Super Cup, two Club World Cups and two Champions League crowns (plus the 10 major trophies he won at Aberdeen) come out and say something like this.
You can't help but think about these two pillars of Sir Alex's philosophy the morning after Manchester United's elimination from the Champions League. The result wasn't necessarily a surprise, even if the match itself was surprisingly chaotic, but it also points to the fact that Louis van Gaal was brought to the club to achieve immediate results (he's on a three year contract, after all) and, so far, he's falling quite short of that goal.
Manchester United, like other English clubs, have taken to "briefings" -- conversations on background with reporters -- to spread their message. There are no direct quotes to maintain plausible deniability, but they're designed to spin the club's point of view.
The most recent example came this past weekend when United made it known that they wouldn't be pursuing Pep Guardiola should he become available at the end of the season because they continue to support Van Gaal, who's under contract until 2017.
The overarching theme of these briefings over the past two and a half years has been that restoring United's past glory is a long and really, really, really difficult process. That United are totally confident in the people they have in place (like they were totally confident in David Moyes and Angel Di Maria ... until, suddenly, they weren't). And that, sure, there's work to be done, but, hey, let's talk instead about that new deal signed with Bangladesh Ball Bearings Corporation, the club's official supplier for all of United's Ball Bearings Corporation needs on the Indian sub-continent. Or, let's talk about bringing back Cristiano Ronaldo or how we're going to pursue Neymar or Gareth Bale.
It's a stark departure from the modus operandi of Sir Alex and his chief executive, David Gill. Not because their time together was a long, continuous string of successes -- because it wasn't. They too had their tough times and had to rebuild a side time and again. The difference is that they were good at it and they rarely made excuses or simply changed the subject.
There's a school of thought which maintains that Sir Alex left a pile of old, spent duds at Old Trafford, a ticking time bomb of aging dreck that his successor would have to clean up. It's pure fiction. Of the 18 players who made at least 15 league appearances in United's title-winning season, it's true that six were 30 years old by the end of the year. It's also true that two of them, Patrice Evra and Michael Carrick, are still key performers today, one at Juventus, the other at Old Trafford. More importantly, 10 of those 18 were 25 years-old or younger at the end of the season. So this notion that Ferguson and Gill left behind a gang of decrepit, overpaid mercenaries is not just disrespectful, it's untrue.
Luck and happenstance play their part in football. You can spin the line that United were unlucky in the Champions League (they certainly were against PSV, less so in other games) even though they failed to qualify from a group that included the 30th (PSV Eindhoven), 34th (CSKA Moscow) and 67th (Wolfsburg) in the UEFA rankings.
And you can see a scenario where they win the Premier League. Why not? Chelsea are out of the running, nobody believes Leicester will still be there in a few months (let alone May), Arsenal are supposedly bottlers who keep getting injured and Manchester City are on the slide (plus, they'll probably prioritize the Champions League).
Guess what? None of this would change the trail of needless mistakes and missed opportunities United have left behind since Sir Alex and Gill departed. Should things go (further) south, Van Gaal will be the most likely scapegoat (as Moyes was before him) but there are others. Read: Ed Woodward, the executive vice chairman -- who ought to share the blame.
It began in the summer of 2013 with Marouane Fellaini's buy-out clause that expired on July 31. The club dithered, waited for it to expire and then paid a price set by Everton, which ended up being some $6.5 million more.
That January, they signed Juan Mata from Chelsea for some $55 million. You can debate whether it was a fair price, but how about the way the deal was done? Woodward was apparently so terrified that Chelsea would demand Wayne Rooney in return that the whole affair was conducted via intermediaries and email. There wasn't a single face-to-face meeting.
In the spring, after dumping Moyes, they opted for Van Gaal, whose World Cup commitments with the Netherlands meant he'd be otherwise engaged until mid-July.
In those circumstances, you think that you'd want to get your business done early to give your new manager time to work with the newcomers. But no. Marcos Rojo (August 20), Di Maria (August 26) and Daley Blind (August 30) arrived in the final days of the transfer window. Bear in mind here that Rojo had a buy-out clause and Blind didn't exactly need much scouting given that Van Gaal had spent most of the summer in his company. Di Maria ended up costing around $100 million plus bonuses, which, at the very least, was curious when Paris Saint-Germain had stated publically a month earlier that he cost too much ... at an asking price of $85 million. How Woodward ended up paying more than that -- when Real Madrid were desperate to sell -- remains a mystery.
That same summer, of course, Woodward failed to get David De Gea to extend his contract which, in turn, led to the deadline day botched move to Real Madrid and the subsequent extension (on this, it's simple: if Woodward persuaded De Gea to sign without a release clause, he's a genius; if he didn't, he simply limited the damage he himself had caused). The extraordinary thing about the De Gea affair is that Woodward had been doing business on an almost daily basis with his agent, Jorge Mendes, who also represents Di Maria and is a consultant to Monaco, who would sell him Anthony Martial on deadline day. You'd think that would have given him leverage over De Gea's contract. Alas, no. The only leverage United were able to generate came from Van Gaal, who simply benched De Gea at the start of the season, to minimal effect.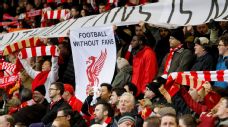 There's more, and it goes back to Van Gaal himself. I wrote this at the time of his appointment, and I stand by it today. The man is a genius with a checkered record. What's pretty clear is that -- no matter what spin is put on it today -- he was brought in to have an instant impact. It wasn't about the "process" or "long-term rebuilding". If it had been, you wouldn't have signed a guy who, at every turn, reminds you that he'll have to move on after three years because of a promise he made to his wife, would you?
You wonder too how much more stuff will come out after Van Gaal goes. Football's a funny industry, but, generally, a manager who breaks his club's transfer record (as he did with Di Maria), is expected to figure out a way to make the new guy work and fit into his system, rather than shuttling him all over the pitch and then off-loading him in a huff. The Di Maria analogy -- writ small -- also applies to this summer's second biggest signing, Memphis Depay.
Equally, if you've made a pricey long-term commitment to your star player (and made him captain, too) you'd expect to have a framework where he can produce. Instead, these days Wayne Rooney often seems like either a burden or a foreign object.
Clubs make mistakes because decision-makers are human. Sir Alex and Gill made mistakes. Most mistakes don't condemn you, they simply make it harder for you to succeed. Woodward, who has a sterling record when it comes to the commercial side of the business, has more often than not failed on the recruitment side. That, in turn, has made Van Gaal's job more difficult, just as some of Van Gaal's choices have backfired, making the players' job more difficult. Then there are the players, many of whom have underperformed.
Now, that's underperformance based on wage bill, transfer spending, club history and the standards laid out by Sir Alex. You can either embrace that standard and take the necessary steps to remedy it, or you can stick your head in the sand, conjure up a bunch of excuses, lament the fact that you don't have Luis Suarez or Sergio Aguero up front, moan about the rash of injuries (as if other clubs haven't been hit hard by injuries) and keep pointing to the fact that you're just three points off the top of the table.
I'm pretty sure I know what Sir Alex would do.
Gabriele Marcotti is a senior writer for ESPN FC. Follow him on Twitter @Marcotti.