Wenger-Mourinho spat, Wembley lessons, Bayern doubts, quiet Benitez
The Community Shield is not a real trophy. The game is a friendly, albeit the kind we call high-profile because it's at Wembley and live on the global airwaves. Yet there are still nuggets to be extracted from Arsenal's win vs. Chelsea on Sunday.
First and foremost is that the next time Arsene Wenger faces Jose Mourinho, nobody will be there to remind him that he has never beaten the "Special One." At the 14th attempt, Mourinho's team fell to Wenger's.
That streak, of course, should have been wholly irrelevant to the rationally-minded. After all, what relevance does it have if Wenger failed to beat Mourinho back in 2004 -- when the run began -- given that, at the time, most of the current players were not yet old enough to legally get tattoos?
Yet football and football people (and many of us in the media who chronicle the game) aren't rational. We believe in luck and hoodoos even if sometimes we call it psychology and mind games. At least Wenger will no longer have to deal with this and Mourinho will have one fewer dart to direct at his nemesis. (No worries, he has plenty more, as does Wenger in the opposite direction.)
Postmatch, Mourinho talked about Chelsea being the better team and how Arsenal had "abandoned their philosophy" by being more defensive and looking to hit on the counter in the second half. Yes, it's the old "park the bus" trope. But really, it almost felt half-hearted compared to some of the Portuguese's past reactions to defeat.
More important is what early conclusions, if any, Mourinho can draw from his team. The first is that he's down a defender (or, more likely, two, although he seems to like his squads small these days). When Cesar Azpilicueta went off after being routinely beaten by Alex Oxlade-Chamberlain, Mourinho turned to Kurt Zouma at left-back.
Zouma is Chelsea's reserve left-back, reserve right-back and reserve center-back. (Not to mention the fact that Mourinho played him in the Nemanja Matic holding midfield role once or twice last season.) As the Chelsea boss himself said, they need another defender: hence the links to John Stones and Baba Rahman.
Get past Zouma and, as full-back deputies, you're looking at Nathan Ake, who is more of a midfielder and has played 140 minutes of Premier League football in his career, just 48 of which have been since Mourinho's arrival in 2013. There's also Juan Cuadrado, but that's not a good idea if the past is anything to go by.
You almost wonder if the Zouma-for-Azpilicueta substitution was Mourinho's way of underscoring to his bosses the fact that they need another viable body at the back.
The other conclusion is that, at least against better opponents with busy, pacy attacking midfielders, leaving the deep playmaking duties to Matic and Ramires is not a good idea for Chelsea.
Mourinho lined up with the pair in front of the back four but, after 30 minutes or so, shifted Ramires wide right and dropped Cesc Fabregas deeper with Matic. It was a better option, but you feel Mourinho will feel most comfortable -- at least in matches like this -- when Oscar is fit enough (and productive enough) to start.
For Arsenal, Theo Walcott got the start up front ahead of Olivier Giroud, which was somewhat predictable. A player with Walcott's frame will reach peak fitness quicker than will Giroud, while Walcott also had a new contract to celebrate and his pace was probably a better match against Gary Cahill and John Terry. It doesn't mean though that Giroud won't remain the preferred choice at center-forward.
Beyond his goals, Oxlade-Chamberlain was impressive, though that should be taken with all the necessary caveats given that this is a guy who has started just five games in 2015 in all competitions. A fit and productive Oxlade-Chamberlain is a boon (a bit like a fit and productive Jack Wilshere) but after so many false starts, proceed with caution.
Petr Cech, against his old teammates, wasn't exactly pushed. (Maybe I've been spoiled by watching him up close for a decade or so, but even the save from Oscar's free-kick seemed routine by Cech standards.) However, whatever nerves there may have been were quickly exorcised. The revolving door between Arsenal's sticks has finally come to a close and that's a positive.
Beyond all that, there's not too much else to read into this game. We've been starved of Premier League football and this is the closest substitute, because it involved two Premier League sides. But let's not be fooled. The real thing begins next week.
Wenger and Mourinho need to grow up
The Community Shield's postmatch featured Zapruder-esque film analysis of Wenger and Mourinho, with everyone weighing in on who was the snubber and who was the snubbee.
Draw your own conclusions. As I see it, neither manager made much of an effort. If either had truly wanted to shake hands he would have approached the other and forced him to make a decision: shake or snub.
So we get another chapter in a subplot that, I guess, keeps plenty entertained. Personally, I don't need to see a snub (or a handshake) to know that these two managers don't like each other and haven't liked each other for many years.
And there's nothing wrong with that. You don't have to like or even respect a rival boss.
But there's also something called "acting like grown-ups." That means doing basic things because they're part of our rituals. The postgame handshake is part of the ritual in English football and both Wenger and Mourinho have been in the country long enough to know that.
Nobody believes that it's necessarily a sign of respect or affection. It's just something you do because it is part of the English game. That game was around a long time before Wenger and Mourinho came on to the scene and, hopefully, will be around a long time after they leave.
Uncertainty at Bayern
The German Super Cup is notoriously bad when it comes to prognostication, so take any conclusions drawn from it with a barrel of salt, particularly when the clash between Bayern and Wolfsburg ends up hinging on Nicklas Bendtner.
(OK, picking on the Great Dane is gratuitous, over the top and often mean-spirited. But you know what I mean. When you've pulled in north of 10 million bucks in the past three seasons during which you've scored three goals in 36 appearances, well, folks will talk.)
Bayern did enough to put the game away in the 90 minutes against a Wolfsburg side missing both Diego Benaglio in goal and midfielder Luiz Gustavo, albeit without impressing. And, when you do that, sod's law decrees that you often pay a price.
It came when they got "Bendtner-ed" one minute from time, with a little help from the human assist machine, Kevin De Bruyne and a smidgen of defensive wanderlust. That leveled the score after Arjen Robben had put Bayern ahead and enabled Wolfsburg to get to penalties where Bendtner -- who else? -- put away the winner.
More interesting than the outcome is trying to guess how Pep Guardiola views the German champions this season. To some, restoring Philipp Lahm and David Alaba to full-back suggests a more rational, orthodox Bayern with fewer flights of tactical fancy. Or perhaps it's merely recognition that the pair are better than Rafinha and Juan Bernat (which they are).
New signing Arturo Vidal came on late and picked up where he left off in the Champions League final: scything down opponents. Critics will tut-tut and see it as evidence that he's wrong for Pep. Let's wait and see -- he returned late after the Copa America and, clearly, needs to find his place on this team. Much more encouraging was Douglas Costa, out wide in the Franck Ribery role (yep, the Frenchman is injured again).
There are enough positives to take from this if you're a Bayern fan to keep you ticking over, but it's clear Guardiola has work to do. And not just on the training pitch.
Rumors that he won't extend his contract after it expires at the end of the season persist and some outlets say he already has committed to moving on. Indeed, former Bayern midfielder Stefan Effenberg says he's convinced Guardiola won't stay.
"I'll have to ring up Effenberg, because maybe he knows more than I do," Guardiola said with a hint of bitterness. "The truth is that I have not yet decided [what I'll do]. And I don't have offers from other clubs."
It's all fine and good. Take Pep at face value. However, if the same question crops up at every single news conference, sooner or later it's bound to have an effect.
Ibrahimovic continues to dominate at PSG
France also had its curtain-raiser -- in Montreal -- and Paris Saint-Germain comfortably dispatched Lyon 2-0 in the Trophee des Champions. The good news? Serge Aurier looks like the guy he was supposed to be last year, when he was one of the most coveted right-backs around.
Meanwhile, Lyon -- on paper the closest thing Ligue 1 has to threaten the Parisian hegemony -- looked as if they had just returned from the holidays, lacking all the verve and exuberance they showed last year. (To be fair, they were also without Nabil Fekir, which didn't help.)
The not-so-good news is that "Ibra-centrism" has returned on and off the pitch. Zlatan Ibrahimovic started out as a center-forward, but quickly reinvented himself all over the pitch, straying into deep positions and even the wing (which suited Edinson Cavani, who slotted centrally, just fine).
If this was part of some kind of tactical master plan drawn up by PSG manager Laurent Blanc, then fine. Maybe it will create mismatches, get more goals out of Cavani, befuddle opponents, whatever.
Yet instead you fear this is just Ibrahimovic being Ibrahimovic, because he can. All summer long -- with a bit of help from super-agent Mino Raiola -- he's been at the heart of transfer speculation, much of which he's indulged.
He's a grown-up and he can do what he likes, of course. And, sure, Blanc probably wouldn't mind Ibrahimovic disappearing in a puff of smoke and leaving a big wad of cash in his place.
But the season starts next week and Blanc has a job to do. Not for the first time, you get the impression that PSG's stars -- especially their Swedish one -- do what they like and Blanc is more baby sitter than coach.
Question remains over Milan sale
Over the weekend, Milan owner Silvio Berlusconi reportedly agreed a deal to sell 48 percent of the club to an investment group led by Bee Taechaubol for 500 million Euros ($549m).
They signed a bunch of paperwork, but the sale is not yet closed: That will happen in late September, provided that either party doesn't pull out. The fact that this is all being done on trust -- according to media reports, penalties for walking away at this stage were discussed but it was decided not to write them into the deal -- ought to be a bit of a concern.
Why? Because this deal doesn't seem to make much sense. Once you throw in debt of around $275m, it values Milan -- a club with a glorious history and a big fan base but no stadium of its own -- at more than $1.37 billion. That is some $600m LESS than where Forbes values the club.
It's not that Forbes is always right, but you don't really expect them to be off by more than 50 percent. All that is why, as the Italian financial journalist Marco Iaria of Gazzetta dello Sport writes, there are "doubts ... many doubts."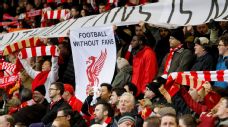 The doubts are fueled further by two other factors. The first is that you don't generally spend half a billion dollars for a minority share in a loss-making company. It's been reported that Berlusconi retains 52 percent and, when you have a majority, you're the boss.
The other doubt regards simple transparency. Bee represents private investors but, at this time, we don't know who these folks are. He's not under any obligation to tell us -- and neither are Milan -- but a football club isn't a ball-bearing factory. Fans may not have a legal right to know who their club's owners are, but they have a moral right.
In normal circumstances, this is where the league would step in and demand assurances but that would involve something called "good governance". And Italian football simply isn't there yet.
Benitez has been unusually quiet this summer
Look back over the career of Rafa Benitez and you'll note that he has spoken up regularly -- directly or indirectly -- during transfer windows.
There's nothing wrong with that; it's his job to deliver results and, to do that, he wants to get the best possible squad. And that's why, from Valencia to Liverpool, Inter to Napoli, he pushed for a new right-back or a better winger or whatever else.
This summer? Since taking charge at Real Madrid, there have been tumbleweeds, interrupted only by a few smiling forays into manager-speak.
It's all rather curious. It's not as if Benitez is inheriting a team that just won the Treble and is stacked with talent in every position.
You can look at this Madrid squad and see obvious areas where they could use help, such as at center-forward to back up Karim Benzema and in defensive midfield. It's especially surprising for a club that, in the past, has moved heavily in the transfer market even when they did not have pressing needs.
Maybe the Sergio Ramos/David De Gea situation has put everything on hold and they're waiting to resolve that. Maybe Benitez is grateful just to be on board and doesn't want to bust president Florentino Perez's chops at this stage. Maybe he genuinely feels he has a great squad already and, once he gets his goalkeeper, everything will be fine.
Time will tell. It's just unusual to see him toe the company line so meekly.
Gabriele Marcotti is a senior writer for ESPN FC. Follow him on Twitter @Marcotti.