Man United's Nicolas Otamendi pursuit exposes the folly of transfer valuations
Nicolas Otamendi's agent, Eugenio Lopez, is apparently due to fly to England to try to secure a move away from Valencia, most likely to Manchester United. Otamendi has been linked to Old Trafford since before the season ended, and it's not hard to see why. He's a veteran centre-back, an Argentine international and a guy who would likely bring stability, defensive savvy and veteran leadership to the heart of a defense that badly needs all three.
The backdrop to the negotiation is fairly straightforward. He has a $55 million buyout clause, and Valencia say they'll only sell to someone who offers close to that number. United value him at considerably less than that, and Otamendi, who wants a move, is reportedly considering going AWOL from training camp to force it through.
At the right price, Otamendi would likely be a good signing, and after last summer's wild spending, United appear to realize that with a little chutzpah, they can use their transfer funds more wisely.
Good for them.
One of the biggest fallacies often thrown around is that because United are such a profitable club, it doesn't make a difference whether they overpay for players. Well, it does. No club has infinite resources, and while United can outspend most, if they do it intelligently, they'll be better off.
Otamendi's case though is another illustration of how when it comes to putting a value on players, so much of it seems to be a bit "finger in the wind." This haphazard thinking is deployed even though we speak of players as "assets" who are traded on a "market," which ought to have some level of efficiency, and despite the fact that clubs employ legions of scouts who watch players regularly, often with the help of analytics types, who crunch numbers and run models.
Eighteen months ago, Otamendi moved from Porto to Valencia for around $13 million. Valencia couldn't register him at the time (their foreigner slots were full), so they loaned him to Atletico Mineiro for six months and he rocked up at the Mestalla in the summer. He enjoyed a very good season for Valencia in 2014-15, starting 35 of the club's 38 Liga games.
Here's the thing, though: if you believe in the wisdom of markets, there is no rational reason Otamendi's value should rise from $13 million to $55 million in the space of 1½ seasons. He was a month shy of his 26th birthday when he left Porto; he's 27 now. If anything, being older should exert slight downward pressure on his fee.
Did he show some kind of massive improvement in the 12 games he played for Atletico Mineiro or the 41 matches he featured in for Valencia? Maybe, to some degree. But players generally don't suddenly improve at age 26. If he's a late bloomer, he's a really late bloomer.
Did he remove some doubts by proving he could play in a tough tournament with loads of pressure like La Liga? Possibly. But then again, it's not as if Valencia signed him from Albania. He was at Porto (hardly a small club) for 3½ seasons. He won the Europa League with them; he played in the Champions League; and he faced the likes of Barcelona and Paris St. Germain. If he was a dud, you'd think the scouts and analytics folk would have noticed.
The fact of the matter is that Otamendi today is roughly the same guy he was back in January 2014, when he left Porto for $13 million. And that can mean one of several things. Either the $13 million fee that Valencia negotiated was too low and he was what you'd call a "steal," or their $55 million valuation today is way too high. Most likely, it's some combination of the two.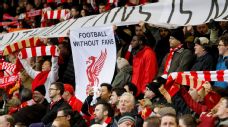 In that sense, you can see why United are trying to bring down the asking price. Nobody likes to get ripped off. But the broader point is whether Otamendi was on United's radar (or, indeed, anyone's radar) back in January 2014 when Porto put him up for sale. And if he wasn't, why not?
All these scouts who do nothing but watch football all day, all these experts -- did they think Valencia were getting a great deal? Did they not alert their bosses that Otamendi was available? Was there really no club in Europe who needed a centre-back and might have been prepared to offer more than $13 million?
I know. Hindsight is always 20/20. And I don't mean to go all Torquemada on the dozens of European clubs who could have afforded Otamendi that January transfer window. Rather, it highlights just how inefficient transfer valuations can be and how often they're determined by who's doing the bidding and who's doing the deal.
United are being quoted a massive price on Otamendi because they're United. Valencia know that they need to sign a centre-back, and, more importantly, they know United are sitting on a huge pile of cash.
What if, say, a club with a more limited transfer budget approached Otamendi and Valencia? Would Inter or Bayer Leverkusen or Tottenham or Atletico Madrid have been quoted $55 million?
I'd suggest the answer is a resounding "no." I'd also suggest Valencia might have gone as high as $30 million and then, particularly if the clubs agreed terms quickly with Otamendi's agent and he pushed for a move, they would close the deal at $25 million. They'd figure getting a season's worth of high-quality centre-back play from Otamendi and then doubling their money a year and a half later would be a pretty sweet deal.
United are being asked to pay a premium. And thus far, they're refusing to play ball while still pursuing the player. That's how you do business.
Gabriele Marcotti is a senior writer for ESPN FC. Follow him on Twitter @Marcotti.