ISL final pits experienced FC Goa vs. defence-minded Chennaiyin FC
After eight weeks and 60 matches, two teams will battle it out on Sunday for the right to be crowned champions of the Indian Super League (ISL), the country's premier football competition.
FC Goa have the chance to win the title on their home ground when they face Chennaiyin FC in the second edition of the tournament, which is attempting to increase the popularity of football in India. Here are five key areas that might decide who emerges as the winner on Sunday.
FC Goa

Chennaiyin FC
Game Details
Home-field advantage
FC Goa have some of the ISL's most passionate and vociferous fans who create an intimidating atmosphere in the 19,000-capacity Jawaharlal Nehru stadium, also known as Fatorda. The venue has been close to capacity for virtually all their ISL games. Interestingly, the only home match they lost in the league stages was a 4-0 reverse to Chennaiyin FC in the early days of this ISL campaign. Since then Goa have been a formidable home force, registering a 7-0 victory over Mumbai FC, the biggest margin in the ISL's fledgling history.
Goa is the only Indian state where football is the official sport and even before last year's ISL launch, Goan clubs dominated the game in the country. Fireworks, music and fans carrying pictures of saints are all a feature of matches at the Fatorda, giving the seven Brazilians in the FC Goa squad and manager Zico a taste of football at home. Unlike many of their Indian counterparts, Goa's fans do not get on their team's back if things are not going well on the pitch and will be determined to play the 12th man role for what they hope will be a memorable night.
Zico vs. Materazzi
Two heavyweights of the international game are in either dugout and the big question is how will they set out their teams for the showpiece final. Both have demonstrated in the ISL that they are not afraid to tinker if they have to. Zico surprised many when his team lined up for the second leg playoff against Delhi Dynamos with just three at the back. His squad came out at a blistering pace in an attempt to overcome a 1-0 first leg defeat, which they successfully managed with a 3-0 victory.
Marco Materazzi has also routinely changed how Chennaiyin lineup, opting between a traditional four-man midfield and a diamond formation. The south Indians are likely to approach the final as an away game and will look to silence the home crowd as quickly as possible, so the Italian may adopt a cautious approach by utilising only one forward and packing the midfield. Zico may stick with a more attacking lineup in an attempt to cash in on playing at home.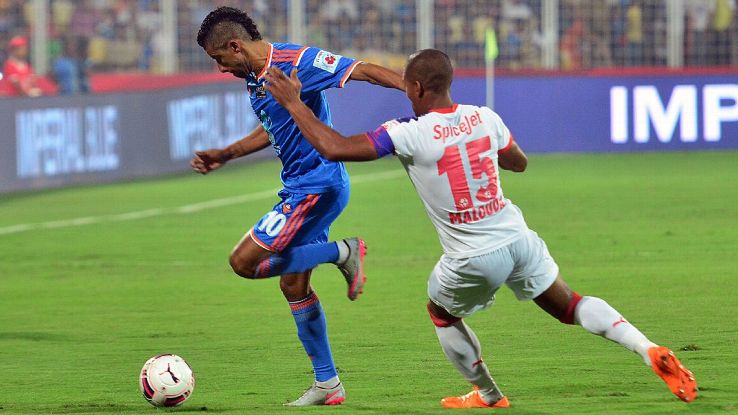 Experienced Goa
Goa is a team made up of wise heads who will be undaunted by featuring in the ISL final. Marquee signing Lucio, a World Cup and Champions League winner, has been on much bigger stages and the 37-year-old has clearly enjoyed his time in the ISL, emerging as one of the team's most consistent performers. Other veterans keeping him company include countryman Leonardo Da Silva Moura, who during his 18-year career has played for some of Brazil's biggest clubs. The 36-year-old striker Reinaldo Da Cruz Oliveira has represented clubs on three different continents.
Much of Chennaiyin's success, on the other hand, can be attributed to a core group of young, relatively inexperienced players. Colombian striker John Stiven Mendoza, 23, has bagged 12 goals in 15 appearances, making him the ISL's top scorer and helping him to catch the eye of bigger clubs in South America. Playing behind him is 25-year-old defensive midfielder Thoi Singh, who is considered one of India's brightest prospects. Despite their obvious talent, Chennaiyin's young guns may be overawed by the occasion and the hostile atmosphere they are likely to encounter.
Chennaiyin defence stands firm
There is one area where Materazzi has not relied on youth, opting to play an experienced back four that is moulded in his image: tough, resolute and difficult to beat. This is a team that has conceded the fewest goals in the ISL (17) and relies on the likes of French veteran and skipper Bernard Mendy, who has emerged as a fan favourite with some wholehearted performances. Two crucial blocks in the second leg playoff in particular prevented opponents Atletico de Kolkata from taking a 3-0 lead, which would have put the tie on an equal footing. Chennaiyin went on to score a late goal, losing 2-1 on the night but going through 4-2 on aggregate.
Former Paris Saint-Germain goalkeeper Apoua Edel was named man of the match for a string of fine saves and has been hailed as the best foreign shot-stopper in the ISL. Indian left-back Dhanachandra Singh has flourished under Materazzi, highlighting that the Italian is not afraid to give domestic players an opportunity to establish themselves. FC Goa may possess plenty of flair but, when it comes to defending, Chennaiyin have plenty of bite.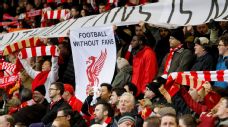 Form counts for little
Chennaiyin arrive in Goa having won five out of their last six games, including four on the trot in the final league rounds that helped secure a playoff berth. Their opponents have only lost two in the last 10 and are also the ISL's highest scorers with 32 goals, closely followed by Chennaiyin in second place with 29. Goa have been the ISL's most attractive and consistent side from the very off, while Chennaiyin, thanks to a resolute team ethic, have steadily matured despite a faltering start to the tournament. Pundits often look to form when trying to pick a winner but in this case it only underlines how little there is to differentiate between these two sides, although given home advantage and a bit of Brazilian flair, FC Goa will be optimistic of landing a maiden ISL title.
Vivek Chaudhary covers FIFA and the financial side of the game for ESPN FC. Twitter: @viveksport