Brazil World Cup winner Ronaldinho signs partnership with Singapore club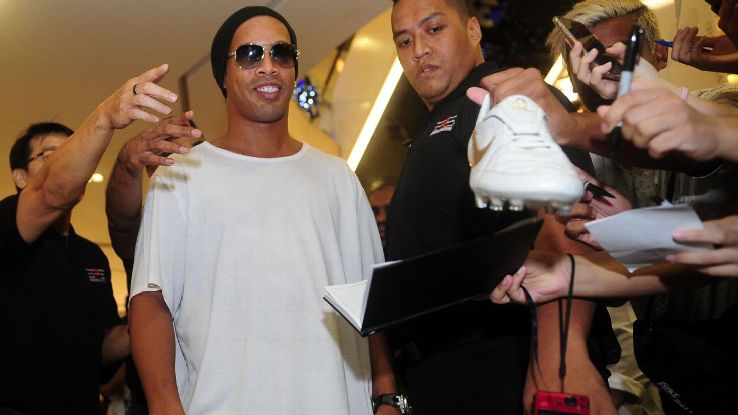 Brazilian star Ronaldinho was mobbed at Singapore's Changi Airport on Thursday as he arrived to start his partnership with S.League club Tampines Rovers.
Ronaldinho, the 2004 and 2005 World Player of the Year, attracted hundreds of fans upon his arrival in the city state.
The former Barcelona star was there to set up the Ronaldinho Football Academy, which will run under the auspices of Tampines, who finished second in the just concluded S.League season.
Tampines' new chairman, Krishna Ramachandra, welcomed the arrival of the 2002 World Cup winner, saying: "We are indeed thrilled that one of the biggest names in world football is establishing a foothold in Singapore, in partnership with our club."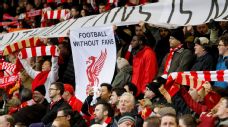 It is hoped that the 35-year-old can make an impact on the local football scene and boost falling crowds.
"I believe strongly that this collaboration with the Ronaldinho Football Academy will be the necessary fillip needed in local football," Ramachandra said.
"We are honoured, privileged and excited with being the chosen partner of Ronaldinho in Singapore."
Tampines are working with the International Football Group (IFG) and have signed a Memorandum of Understanding (MOU) with Ronaldinho to set up a football academy.
"The MOU will be the first step of an exchange programme that will see coaches, players and officials from both Brazil and Tampines Rovers coming together in a youth development journey, conceptualised and guided by the 2002 World Cup winner," the club said in a statement.
Ronaldinho last played professionally for Fluminense in his native Brazil before having his contract mutually terminated in September.