Jose Mourinho exits Chelsea: the numbers behind his departure
Chelsea and manager Jose Mourinho parted ways by mutual consent on Thursday, with the club off to its worst league start since 1978. The Blues are 16th in the Premier League, just seven months ago after winning the title.
Chelsea's shocking season so far
- Chelsea's 15 points from 16 games are the worst start by a defending champion in the Premier League era (since 1992-93). The worst finish by a defending Premier League champion is seventh by Blackburn in 1995-96.
- Only two defending Premier League champions have lost more matches than Chelsea (nine) have this season: Blackburn in 1995-96 (13) and Manchester United (12) two seasons ago. Chelsea still have 22 Premier League games left to play this season.
- The Blues' nine league losses this season are the most a Mourinho-led Chelsea team has ever suffered in a season, despite playing only 16 games so far. Last season, Chelsea only lost three league games all season.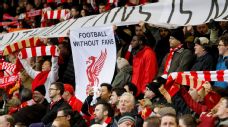 - Chelsea has earned less than a third (31 percent) of the available points in their 16 matches so far. That's on pace to be by far the worst-ever rate by a defending Premier League champion, a "record" currently held by 1995-96 Blackburn Rovers, who earned 54 percent of their available points. Chelsea has dropped 33 points in 16 games this season, after dropping 27 points all of last season.
- The only English champion ever relegated from the top division in the year after winning the title was Manchester City in 1937-38. After winning the title in 1936-37, City led the league in goals the following season with 80 but allowed 77 goals, the third-highest total in the league.
Jose Mourinho's tenure, career notes
- Despite his struggles this season, José Mourinho has won 66 percent of his 212 Premier League games in his two stints as Chelsea manager. That's the highest rate by anyone who's managed 100 Premier League games.
- Mourinho's eight trophies at Chelsea are most by any manager in club history. Mourinho was named Premier League Manager of the Year three time with Chelsea (2004-05, 2005-06, 2014-15).
- Mourinho has managed four different clubs over the last 13 years with stops in England, Spain, Italy and Portugal. Mourinho's stints have not lasted long at any club, with him never making it to a fourth full season at any stop.
- Mourinho won at least one league title at all four clubs: Porto (two), Chelsea (three), Inter (two) and Real Madrid (one). He is also one of just four managers to win the UEFA Champions League with two different clubs (Porto 2004, Inter Milan 2010).