Chuck Blazer leaves complex legacy of corruption amid soccer's rise in U.S.
Chuck Blazer had a blog.
It was -- and remains -- a fascinating read, a meandering diary of Blazer's life, work, meals, thoughts and journeys as one of the most powerful (and, as it turns out, corrupt) global soccer executives in recent memory.
There are photos -- of soccer games, of meetings, of Blazer's pet macaw, Max -- and there are stories about everything from birthday parties to important votes to significant personal accomplishments. For example, in 2008, Blazer titled an entry, "For the first time in 5 ½ years ....," and the body text that followed simply read: "My girlfriend and my ex-girlfriend had lunch with me together. I didn't get to say two words."
Blazer, who served on FIFA's executive committee from 1997 to 2013, died Wednesday at the age of 72. He had been under hospital or hospice care for several years following a cancer diagnosis, so his death was not a shock. Yet some executives who had worked with Blazer or knew him well were still hesitant to speak on the record about him late Wednesday and early Thursday, a sad reality that encapsulates just how toxic Blazer became in his final years, when his own dishonesty was exposed. Blazer's underhanded dealings presaged the United States government's more sprawling investigation into FIFA's underbelly.
Ted Howard (who is currently CONCACAF's general secretary and worked with Blazer for 15 years) agreed to speak about his longtime colleague, saying he recognized the impact of Blazer's darker exploits but wanted people to understand there was another side as well.
"He did some phenomenal things for soccer in this country," Howard said. "He was a kind and warm person -- when we had our first daughter, he was the first one to visit me at the hospital. That's the kind of friend he was. ... Unfortunately there were these other things that ended up clouding the universal view of who he is, and that part of it is very unfortunate in so many ways."
Blazer's legacy, then, is necessarily complicated. A breakdown of the more than 300 posts on Blazer's blog shows some of the areas in which he focused his attention. CONCACAF was tagged 13 times, and Blazer -- who was a leader in the organization for more than 20 years -- was a fierce advocate for the teams and countries of North and Central America, as well as the Caribbean. In some ways, it was fitting that he died during the Gold Cup, a regional tournament that he created.
Women's soccer (tagged eight times) was a focus for Blazer as well. He only held official office with US Soccer for two years in the mid-1980s, but his work on the international games committee allowed him to play a significant part in expanding US women's soccer beyond a token role in the sports' landscape. He was chairman of the first under-17 Women's World Cup in 2008, as well as the under-20 Women's World Cup.
Blazer also proved critical to expanding soccer's footprint on television in the United States, playing a crucial role in keeping the sport on TV when its popularity sagged and brokering larger rights deals with important outlets once interest surged. Without him, the staggering buffet of soccer-viewing options American fans enjoy today almost surely wouldn't exist.
Other interesting tags in his blog? "Elaine's," the restaurant in New York City, was tagged four times (including once with a photo of Elaine Kaufman, the late owner, and Blazer himself sporting a shirt with Donald Duck on it). "FIFA" had 20 tags, the posts often accompanied by pictures of Blazer with top officials like Michel Platini and Gianni Infantino. And "Trump" was tagged once, in a post where Blazer -- who famously kept one apartment at Trump Tower for himself and another that doubled as an office and home for his pet cat -- described watching contestants on "The Apprentice" being filmed exiting the building on President Trump's old television show.
Yet the most used tag on Blazer's blog was, perhaps unsurprisingly, "Chuck Blazer." And that, of course, was the problem. The Gold Cup was great for CONCACAF -- the tournament is the organization's primary revenue source -- but, as it turned out, it was also a personal gold mine for Blazer. Those television and media rights deals that Blazer helped coordinate all over the region? Cash cows under the table. Blazer, like so many soccer executives at the time, was constantly filling his own coffers. All the good that Blazer did for soccer came at a literal price.
One of the most detailed posts on the blog was about Blazer's visit to Russia in August of 2010, where he met with President Vladimir Putin.
"A firm handshake and a personable smile set the tone for what turned out to be a very special experience," Blazer wrote. "He looked at me with a very serious smile and said, without cracking a smile, 'You know, you look like Karl Marx!'"
Blazer responded, he said, by winking and telling Putin, "I know." That "brought an immediate response," Blazer wrote, with Putin "lifting his right arm up in the air and thrusting it forward to give me my first High-5 from a Prime Minister."
In his post on the meeting, Blazer (somewhat bizarrely) included photos of Putin on a subsequent vacation in which the Russian President spent time visiting a variety of animals. Then, in December of 2010, Blazer -- surprise! -- voted for Russia to be awarded the hosting rights for the 2018 World Cup.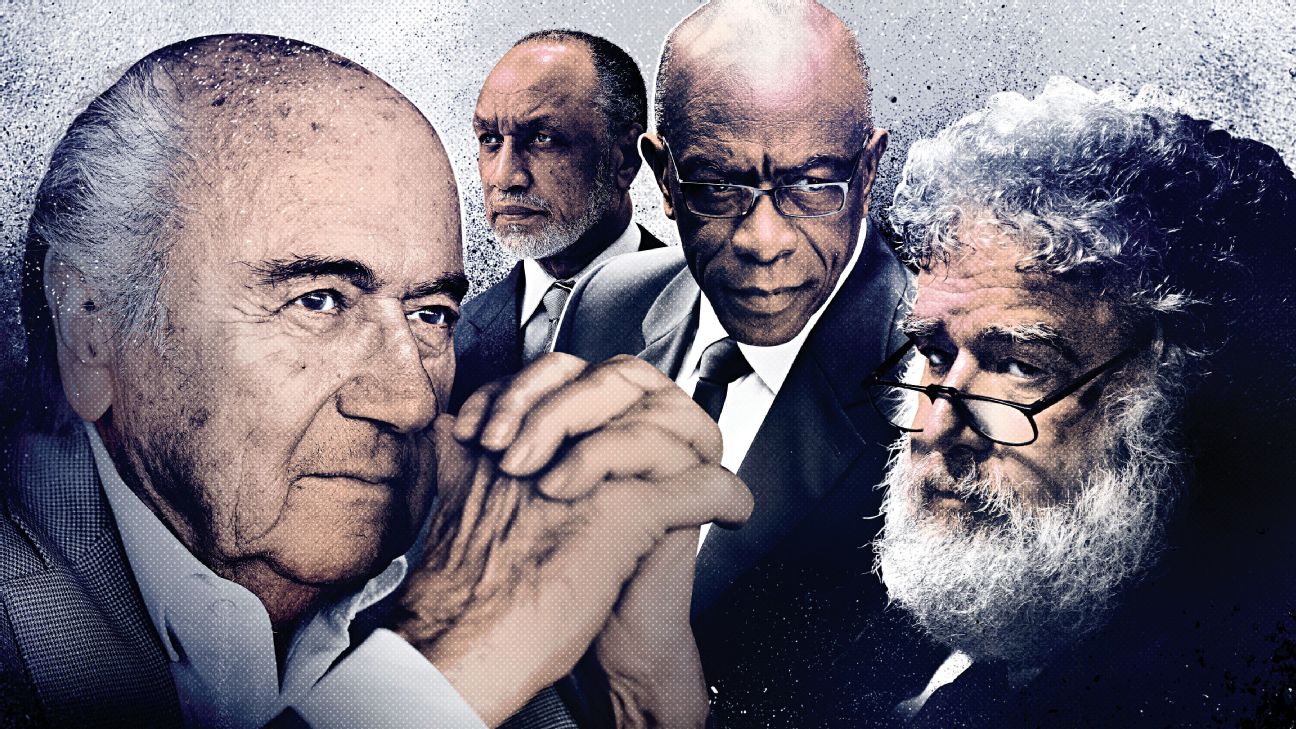 That entire voting process was later shown to be tainted, and it was hardly unique: Blazer would subsequently confess to taking bribes in connection with the bidding for the 1998 and 2010 World Cups. All the positive work he did to help grow the game for CONCACAF and FIFA came amid an environment of graft and kickbacks. As colorful and eccentric as he was -- Howard recalled that "in most meetings at Chuck's office, Max, the macaw, was always doing the most talking!" -- Blazer's nickname was later revealed to be "Mr. 10 Percent" since he increased his personal wealth on the back of soccer's rise.
Blazer was banned from soccer for life by FIFA in 2015, although that was largely a formality. In addition to being in declining health, he had also turned informant by that stage, having made a deal to assist in investigations into other soccer corruption to avoid serving jail time after being targeted by the FBI and IRS.
It isn't stunning to note that there isn't much about that phase of Blazer's life on the blog. The last entry came in 2014, and highlights a friend of Blazer's who played a prominent role in the Opening Ceremony of the Sochi Olympics. Additionally, there are only three entries from 2013: one praising Nelson Mandela, one remembering Elaine Kaufman and one (remarkably lengthy post) about Blazer's desk, which had belonged to a mentor who had just died.
Digitally, it is a fairly typical denouement; most blogs just sort of fade away, don't they? But Blazer himself leaves more of a solid impact, an imprint that cuts two ways.
Soccer, after all, continues to rise in this region of the world, and the Gold Cup -- his confederation's showpiece -- is on center stage. Yet the cost of his greed is impossible to ignore, as the FIFA investigation -- which ultimately took down Blazer and so many of his friends -- still bubbles on, simmering threateningly just beneath the surface.
Sam Borden is a Global Sports Correspondent for ESPN, also covering soccer for ESPN FC. Follow him on Twitter @SamBorden.