Norrkoping seek remarkable return to past glory in Swedish top flight
Think of a club with great historical tradition that fell on hard times, haven't won the league for a quarter of a century, but then rose from the ashes to put in an unexpected title challenge by playing some exuberant football.
No, we are not talking about Liverpool in 2013-14, but rather IFK Norrkoping of Sweden. If you are a true football romantic; if you can fall in love with local boys who play their hearts out and succeed against all odds; if you enjoy knowing that stability, long-term planning and investing in the academy can fix ruins left by grave mismanagement, this is the story for you.
Exactly a year ago, with four games remaining of the 2014 Allsvenskan season, Norrkoping were struggling in the relegation zone with 26 points. This term, at the very same stage, they are second with 57 points, only trailing leaders Goteborg on goal difference, possessing the best attacking record in the league and on a run of six wins in a row.
This is an incredible turnaround. Even the most optimistic fans cautiously hoped for a mid-table finish before the season started in the spring, while some pundits predicted that Norrkoping might go down. Even now, when the title is well and truly within their reach, few can believe in such a possibility. "I am looking at the table 20 times every day, because we may wait for 26 years to get so close to the title again. This is a moment to cherish," a fan told me.
If you wonder why 26 is the magic number, that's because Norrkoping were champions in 1989, and their previous title before that was won in 1963. This is not a mandatory gap though; far from it. Norrkoping ruled the country in the 40s and the 50s, when they were even nicknamed Guldkoping (golden town) because of their trophy haul. In fact, you could claim that Norrkoping are the most important club in Swedish history, because two of the country's greatest ever players came to prominence in their ranks.
Remember the great Gre-No-Li trio of AC Milan that took Serie A by storm and won the title in 1951? Two of them came from Norrkoping, and it all started when Milan beat Juventus to the signature of Gunnar Nordahl, who averaged a goal per game for the Swedish giants. The striker recommended his new club to sign his prolific teammate Nils Liedholm. Their coach, the highly successful Hungarian Lajos Czeizler, who won five titles with Norrkoping in the 40s, joined them in Italy. The only part of the puzzle who came from elsewhere was Goteborg's Gunnar Gren.
Norrkoping continued to excel without Liedholm and Nordahl, winning six more titles between 1952 and 1963. They sent four players to the Sweden squad that took second place in the World Cup on home soil in 1958. Three of the games in that tournament took place at their stadium, and that's where France's Just Fontaine scored five of his 13 goals. The club still produced quality players, including the hometown striker Ove Kindvall. He is best remembered for scoring the dramatic extra-time winner for Feyenoord against Celtic in the 1970 European Cup final -- the first-ever European trophy for a Dutch team.
But those days are long gone. The town of Norrkoping used to prosper economically thanks to its textile industry. It collapsed in the 60s, and that was one of the reasons for the club's slow decline. By the 90s, the management became worse and worse, and Norrkoping were eventually relegated in 2002, destined to spend five years in the second division. When they finally came back, it proved to be a total disaster. Expensive players signed in order to stay in the league failed miserably, Norrkoping went down again burdened with huge debts, were nearly relegated to the third division and got pretty close to bankruptcy.
Enter Peter Hunt. The chairman took over in 2009, when the very existence of the club was far from certain. A lifelong fan, the local businessman remembers witnessing Norrkoping facing Benfica of Eusebio and Mario Coluna in the European Cup. The schools were shut in the town that day in 1962 in order to allow everyone to see the game. The dream was to restore the pride, and Hunt invested his personal fortune to buy the stadium from the hands of the city.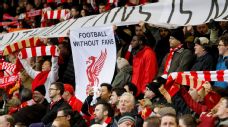 Having learned from the mistakes of his predecessors, Hunt decided to put an emphasis on the club's academy, rather than signing expensive players elsewhere. Such an approach resulted in a real fairytale when local 18-year-old boy Christoffer Nyman, who started the 2010 season supporting the team from the stands, scored the crucial goal that ensured Norrkoping's promotion. Nyman immediately became the darling of the town, and younger talents aspired to emulate his astonishing success.
After securing promotion, Norrkoping named Janne Andersson as their coach in a move that was met with huge scepticism, but proved to be brilliant in retrospect. Unusually for Sweden, Andersson became the manager as well, thus being responsible for every professional aspect at the club. The bosses were very patient with him and gave the youngsters time to develop under his guidance. Other clubs might have fired Andersson a year ago when Norrkoping seemed destined for relegation, but he was given the chance to turn things around.
The mission was achieved with some aplomb. In the last four games of last season, Andersson moved captain Andreas Johansson from midfield to defence. That was a stroke of genius; the team won 10 points in those fixtures and stayed up, and Johansson stayed in his new position, with his playmaking duties taken over by new Finnish signing Daniel Sjolund, who used to play for Liverpool at the beginning of the century.
Both have been outstanding this season, as has Emir Kujovic, who joined on a free transfer three years ago and sensationally tops the scoring charts with 17 goals. They are hugely influential, but the most important story is that of the local Norrkoping-born young stars who grew at the academy.
Nyman, who never stops running and celebrates each goal by putting his hand on his heart under the shirt, became one of the brightest talents in Allsvenskan at the age of 22 and has netted 10 times already. Elegant and visionary 21-year-old midfielder Alexander Fransson, compared to Andrea Pirlo and Andres Iniesta by adoring fans, is a joy to watch. Goalkeeper David Mitov Nilsson, 24, overcame some tough years to prove himself between the posts. Christopher Telo, 25, will play wherever necessary, and flourishes at left-back. On the right flank, 18-year-old Linus Wahlqvist is doing equally well, and he seems destined for a very bright future, having amassed a number of caps for Sweden youth teams.
"They have white and blue blood in their veins, work hard and show humility," says Magnus Cadelin, who runs the club page for Svenskafans.com.
"It is only the beginning, because Norrkoping have highly talented youngsters like Filip Dagerstal, Andreas Hadenius and Gentrit Citaku coming up. They have played together since they were kids, and that might be the secret behind their fluent passing game," Jorgen Lowenfeldt, formerly of Norrkopings Tidningar newspaper, told ESPN FC.
They were never expected to do so well, and the coach has always insisted that they are taking it "one game at a time," but their self-confidence has rocketed as the season has progressed. The highly attractive attacking style has made Norrkoping firm favourites with the neutrals, as they are fighting against a rather boring and defensive-minded Goteborg side. Andersson's troops get countless scoring opportunities in every game, and fear absolutely no one at this stage.
It is only natural that fans fill the stadium to watch the spectacle, especially after seats were removed from one of the stands that is now called Curva Nordahl. The season tickets cost only 595 Swedish kronor ($70) there.
"Most of Norrkoping fans have never experienced success. Now we are having the time of our lives, not only because we are challenging for the title, but because it is a pleasure to watch our local boys playing the best football in Sweden. It really means a lot," Lowenfeldt said.
A happy ending is not assured by any means for Norrkoping, as tough away fixtures at Elfsborg and Malmo await. They might also lose some of their best players to foreign clubs in the near future.
Nevertheless, they have managed to build solid foundations for continued success, and their amazing adventure should be admired and respected all over the world.
Stay tuned for the last four weeks of Allsvenskan. It might be one of the most memorable and dramatic finales in recent years, and the neutrals know only too well who they should support.
Michael Yokhin is ESPN FC's European football writer. Follow him on Twitter: @Yokhin