Leo Messi and Neymar hot on Wayne Rooney's heels to hit half-century mark
To put Wayne Rooney's England goal-scoring record in perspective, only four South American players have hit the back of the net more times for their national teams. Rooney now has 50 for England. He is outscored by a Brazilian triumvirate (Pele -- 77, Ronaldo -- 62, and Romario -- 55) and by Argentina's Gabriel Batistuta (56).
A couple of contemporary South Americans are breathing down Rooney's neck, though. Lionel Messi's late equaliser for Argentina against Mexico on Tuesday night takes him up to 49. And Neymar's two goals after his half-time introduction against the United States earlier that evening means that he already has 46 for Brazil.
There is plenty of football to be played before Neymar can catch up with Pele. Messi, though, now has Batistuta's record within striking distance. And it is indeed striking that, like Rooney, almost all the South American national team all-time top scorers are 21st century players.
This is despite the fact that, for the South Americans at least, there are fewer easy goals to come by. It was not too long ago that Venezuela, for example, took the field with the aim of keeping the score down. Now they are a force to be reckoned with.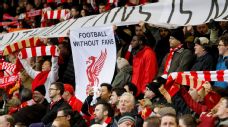 There is a simple explanation for the fact that today's stars are at the top of the scoring charts -- the calendar. These days football has an internationally agreed organisation of FIFA dates, when players are made available to their national teams.
Since 1996 South America has taken advantage of this with its marathon format of World Cup qualification, the 10 nations playing each other home and away. Before then, there could be gaps of years between competitive international fixtures -- and here it is worth remembering that, unlike other continents, South America's continental competition [the Copa America] has no qualifiers.
This 19-year-old World Cup format, then, has been something of a revolution. For the first time it has given the South Americans the type of calendar that European national teams take for granted, with regular competitive matches, guaranteed income, the chance to keep a team together and develop.
It is this development that has been responsible for the dramatic improvement in some of the continent's less traditional soccer nations. There is now no such thing as an easy away match; the teams have improved, the journeys are long, the atmosphere can be intimidating and conditions can vary, with the visiting side at times having to adapt to extreme heat and altitude.
It is this challenge that Neymar will be facing for the first time in his career. The young Brazilian came to international football just after the 2010 World Cup. Brazil, of course, were hosts in 2014, and therefore did not need to qualify. Instead, they played years of friendlies -- and this explains why, of Neymar's 46 goals for Brazil, only 11 have been scored in competitive games [for the record, four in the World Cup, four in the Confederations Cup and three in the Copa America].
It will be fascinating to see how he gets on in the 2018 qualifiers, but we will have to wait a while to find out. Brazil's captain is suspended for the first two rounds, and so will not see action until November -- when Brazil visit Argentina.
By then, Lionel Messi may well have added to his 49 international goals -- only 27 of which have come in friendlies. He has already scored 14 times in World Cup qualification. Indeed, the last campaign, when he was made the team captain, marked the moment when he at last began to reproduce his Barcelona form for his country.
The situation may be a little different from that of Neymar, but the fascination remains the same; if this campaign is the first time Neymar will be tested in the qualifiers, it is part of Messi's last tilt at winning a title for his country while he is at his peak. Neymar is just 23. He will still be only 30 when the 2022 World Cup comes around.
Messi, meanwhile, is 28. He will turn 31 during the next World Cup, and 32 during the following year's Copa America. He may, of course, go on playing for Argentina beyond these dates. But by then he will inevitably be in physical decline. He came so close to winning both the last World Cup and the 2015 Copa America. This next cycle looks like his last chance to get his hands on some precious silverware.
So, as they chase close behind Wayne Rooney in the race to 50 international goals, both Neymar and Lionel Messi still have points to prove in the 2018 World Cup qualifiers.
Tim Vickery covers South American football for ESPN FC. Follow him on Twitter @Tim_Vickery.