Raheem Sterling to Manchester City makes a lot of sense despite the price
And so, Raheem Sterling is on his way to Manchester City. Following a relatively brief but fairly intense transfer saga, the young forward travels up the M62 leaving a series of gently smouldering bridges in his wake.
There have been plenty of unpleasant aspects to this whole affair, but not a great deal of it has come from Sterling himself. His agent, Aidy Ward, will obviously take the brunt of criticism, but since he has got the result he wanted, then he presumably will barely care. Instead, the response to Sterling's desire to leave Liverpool has been the most unpalatable. How dare a young and highly talented footballer attempt to improve both his career and bank account in the manner of thousands before him?
It's very much in that order, too. A move to City obviously comes with a large pay raise, but only the most deluded history-dwelling Liverpool fan would think this isn't a promotion for Sterling. Greater earning potential is certainly a motivating factor, but greater winning potential is much more of one. You could even make the case that he could've earned just as much at Anfield if money was his only desire, because without Champions League football or a world-class squad, money is one of the few things Liverpool could tangibly offer.
The question of whether this is a good move for Sterling is one that has been raised at length, often by the coterie of ex-Liverpool players who are always keen to pipe up whenever a microphone is placed in front of them. However, it's faintly baffling that this is even a debate. This is undoubtedly a positive step for Sterling's career for any number of reasons, and not just because he will no longer be playing for a manager who occasionally plays him at right wing-back.
In trying to persuade Sterling to stay at Anfield, Brendan Rodgers has stated that Liverpool is the best place for his development to continue, as if it is a simple fact.
"If his ambition is to win trophies, that's perfectly aligned with what we are trying to do here," he said in May, when Arsenal were talked about as a potential destination. "The player he is today is because of the environment we've created here. He's not going anywhere in the summer and we'll focus on trying to make him the best player we can... Our relationship is strong, which is important. He knows I am working in the best interests of the club and him."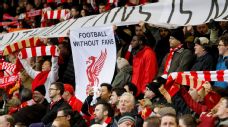 One wouldn't expect Rodgers to say much different, but it seems faintly silly to think that Liverpool is undeniably the best place for him to improve. At Liverpool, Sterling would be the primary attacking threat, particularly if Daniel Sturridge's fitness problems continue. It could be a benefit to Sterling if every opposing defender is gravitating toward him, but what and from whom would he really learn in such a situation? Sterling's best form for Liverpool came when playing alongside Sturridge and Luis Suarez, and while you can argue about the respective quality of that forward line and City's, Sterling's new club undoubtedly has a higher calibre of talent than his old one now.
With Sergio Aguero, David Silva, Yaya Toure and even Samir Nasri at City, a certain amount of pressure will be taken off Sterling, for he will not be solely responsible for their attacking threat as he was at times last season. And, he'll be surrounded with a higher level of footballer that will surely improve his own game. There are areas to improve, not least in his finishing and occasional decision-making, but one suspects there is a greater chance of this at City than Liverpool.
So it's clear why Sterling wants City, but why do City want Sterling?
One of the questions about City paying such a large amount of money for someone with barely two seasons of Premier League football under his belt has been whether Sterling is good enough for their first team, let alone for the money they paid. Sterling was certainly inconsistent last season, but then again most Liverpool players were; "inconsistent" would be a reasonably kind assessment of some of their squad. Sterling is still frighteningly young and has more potential than any other player of his age in the country, perhaps in Europe, so the question of whether this 20-year-old has delivered on his potential seems harsh and ridiculously premature.
Of course, the fee is basically irrelevant in terms of accurately gauging a player's ability, as it almost always is. The quality of a player is only a small part of the rationale; you must also take into account his age, nationality, importance to both buying and selling club, ability of the buying club to pay, willingness of the player to leave, and in Sterling's case, the reported 20 percent sell-on clause inserted into the deal to take him from QPR to Liverpool a few years ago. Comparing this fee to more or less any other is pretty much pointless.
However, City are paying for more than just potential. Forty-nine million pounds is obviously a startling amount of money, and while City are definitely keen to up their quota of homegrown players, they're not paying that much money just for someone to tick boxes. It's not so much that Sterling can go straight into Manuel Pellegrini's side, which he very much can, but more that he fits with basically any attacking arrangement that City could favour. He'll improve most of them, too.
If Pellegrini sticks with the rough 4-4-2/4-2-2-2 that he favoured for much of last term, or indeed plays a 4-2-3-1, then Sterling will slot in on the right wing and will certainly be an upgrade on the occasionally unfairly derided but erratic Jesus Navas.
(For anyone who thinks Sterling will be another Jack Rodwell or Adam Johnson, Navas appeared in 47 games for City last season. Sterling will be fine even if he is just a right winger, but he is very clearly not and gives Pellegrini more tactical flexibility than Navas does, or indeed any other player in his squad aside from perhaps David Silva.)
Sterling's pace is obviously the first quality that many people will cite, and while that is a significant threat, it ignores everything else that he brings. Sterling is not necessarily creative in the same way that someone like Silva is, but his football brain certainly works slightly differently than many other players'. Take, for example, the goal he scored against City in 2014, a simple twist and drop of the shoulder making the City defence look like the proverbial fire engine attending the wrong fire. In an ostensibly simple move, he spotted an opening that few others would have, or at least would have in the same way, and it's that sort of instinct that City will look to mine and improve.
Sterling could also be deployed as one of a front three; you can almost hear the panic of the Premier League's defenders as they contemplate facing an attacking trio of Sterling, Silva and Sergio Aguero. He could also play behind a front two, presumably Aguero and Wilfried Bony (he should improve following his disappointing first few months in a City shirt), a role that he excelled in when deployed there for Liverpool and certainly a valuable option should Pellegrini want a slightly more direct threat than Silva. Sterling would also be a viable candidate for a striking role, either with one of the other established forwards or on his own.
There are risks in building up a player as young as Sterling like this, but at the moment the question doesn't seem to be quite whether Sterling will improve City and indeed improve at City, but in how many ways he will do so.
In a few years, it may seem silly that the £49 million was ever questioned.
Nick Miller is a writer for ESPN FC, covering Premier League and European football. Follow him on Twitter @NickMiller79.