Leicester have mastered art of downplaying Premier League title chances
It's a footballing concept at least as old as the title race itself, and it's an annual post-Christmas Premier League tradition to rival transfer window chaos and desperate managerial changes. When it comes to downplaying their own chances of lifting the Premier League trophy in May, Claudio Ranieri and his Leicester squad are outplaying every title contender in recent memory.
Why is it so important for title-challenging managers to oversee such blanket denial of what the league table so strongly suggests?
For starters, football has a crippling fear of collapse, of being proven wrong and of its own elephantine memory when promising prospects go pear-shaped. The downplaying of title hopes also reflects, perhaps, the limited scope of post-match questioning in the extreme circumstances of when a team -- not to mention an upstart such as Leicester -- is steamrolling toward the league championship from week to week.
With that in mind, Leicester's gatecrashing of the title race has been tempered by some impressive feet-on-the-ground rhetoric at the King Power.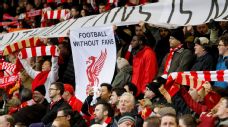 Immaculate in his role as the avuncular head of the Leicester family, Ranieri has opted for gleeful self-deprecation and playful deflection while his players are reciting straight from the downplaying textbook. Robert Huth -- with two Premier League winner's medals in a drawer somewhere, lest we forget -- was as impressive in his straight-batting of repeated prompts on his title hopes as he was in scoring twice in Saturday's barnstorming 3-1 win at Manchester City.
An atomic microscope was needed to examine the short shrift Huth was giving the no-nonsense post-match openers at the Etihad, as BT Sport found the German defender sitting firmly (and rather happily) on cloud nine:
BT Sport: "Nobody's going to seriously think you're underdogs in this title race any more now."
Huth: "Er, well we think so..."
BT Sport: "Does it start to get a bit scary now because people aren't thinking it's a dream? It's starting to become very real."
Huth: "No, we don't really think about it. It's just like any other day."
Ranieri and his perfectly drilled players certainly aren't breaking new ground in this respect. Jose Mourinho ploughed the same furrow even when each of his three title wins with Chelsea seemed imminent, but that seemed more of a dutiful charade from a man for whom second was nowhere -- and 16th was a whole digit too far to stomach.
Where Mourinho would seek to draw attention from his players, to his own detriment and beyond, Ranieri is perfectly happy for his buccaneers to enjoy the limelight providing it stays safely in the here and now.
His goalkeeper Kasper Schmeichel also stuck to the party line with the same diligence that he showed on the pitch. In just one post-match sentence, he managed to convert a quickfire hat-trick of downplaying clichés: "We are not getting ahead of ourselves. We know there's a long way to go and we will keep our feet on the ground."
Once again, it was left to the manager to round things off with a soundbite that satisfied the editors but left little opportunity for schadenfreude to get a foot in the hypothetical door.
"It's important not to look down or behind you. Like a climber, you need to look up. If you look down, you go: Oof! My God, look where we are!"
The questions, and the traps, will keep coming and will be more earnest as the run-in intensifies, but Ranieri has developed a good line in charming press-room analogies. Crucially, too, he's witnessed enough footballing catastrophe to start waving to those at the bottom of that metaphorical cliff now.
For example, the sight of a teenage Huth crashing around at right wing-back during Ranieri's Chelsea nadir in Monaco in 2004 was surely enough to prepare the Italian for anything else the football gods could throw at him.
Enjoyable as it truly is to watch Leicester's intense lockdown of anything approaching title talk, it's naive to expect anything else even from the Premier League's first fairy tale story.
It would be even more refreshing to hear the league leaders publicly declare from the comfort of their front seat that they're going to win the title -- it's a minor shame that Leicester have to be hamstrung by custom. Their title challenge is as thrilling as we have seen for a generation. In the unlikely event that they break tradition, they should surely be spared the ridicule that hangs over anyone who dares to speak freely of triumph before it is mathematically sealed.
With a fully focused Leicester playfully refusing to play ball, the media too have become slaves to one of the oldest clichés in the book and take each game as it comes. The same questions will be asked of Ranieri and his team after the showdown with Arsenal on Sunday, but they are likely to be met with the same answers again.
To dust off one more adage: It's a marathon, not a sprint. But for the tireless, electric Leicester, it somehow seems to be both.
Adam Hurrey is a London-based football writer and author of the book "Football Clichés".