Has Arsenal's recent run of form cost them the Premier League title?
This Premier League season has been something of a carnival sideshow. From the miraculous Leicester City to the macabre Chelsea, the table is chock full of oddities. Among the weirdness, though, one comforting storyline remains.
Arsenal, in traditional Arsenal fashion, appear to be Arsenal-ing their way down the table. They're now five points behind Leicester City and three behind their most likely rival, Manchester City. They've dropped behind hated North London rival Tottenham Hotspur on goal difference. If recent form (three draws and a loss in their past four league games) is to be believed, Arsene Wenger's squad is once again destined to flutter safely into third or fourth place.
But how much of a concern are these past four games? Are they enough to change the trajectory of the 20 that came before them? Or is the past month the blip, and is Arsenal's past decade of history obscuring the fact that this time it really is different?
In short, have Arsenal gone and done an Arsenal?
Form is a tricky thing. On the one hand, Arsenal's current form isn't great. At the same time, there was nothing wrong with their performance against Stoke, other than that one incredibly wrong thing of the ball not ending up in the back of the net. Southampton's Fraser Forster then stood on his head and denied Arsenal a raft of good chances. Forster was forced into 10 saves, tied for the most of any keeper in a game this season (tied with Stoke's Jack Butland who also managed it against Arsenal). And on the other end, they gave up a grand total of three shots on target.
It's the kind of performance that wouldn't raise any alarms if divorced from the ones that came before. But in the context of the three previous matches, it certainly makes it feel as though the end is nigh.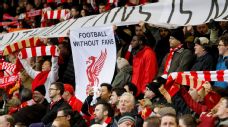 That context is important because while Tuesday's scoreless draw with Southampton may have been undersold by their recent results, the same was not true for the three before that. Going back even further, Arsenal have been solid, but hardly top-of-the-table spectacular, for about two months now. They have, however, been able to grind out ugly results -- and also a stunningly comfortable win over Manchester City -- for much of that time despite not hitting the heights they reached in the first half of the season.
It's been enough to keep them in the mix at the top of the table. Then the last four games happened.
That two-month stretch coincides with Arsenal's seemingly yearly rash of injuries. Alexis Sanchez, Santi Cazorla and Francis Coquelin all went down and missed significant periods of time, and it clearly hurt Arsenal's performance. Before December, the team were firing all on all cylinders, leading the league in expected goals per game at a whopping 2.33 while being second in shots (17.43) and third in shots on goal (5.79). They were similarly imperious in defense. They gave up the fewest expected goals in the league (0.89), the third-fewest shots (10 per game) and, somewhat surprisingly, the sixth-fewest shots on target (3.79).
But when the calendar turned and players started using their hamstrings as Christmas stockings, things looked different. Their expected goals dropped to 1.79, still third in the league but a noticeable down tick; the same is true of their shots on target dipping to a fourth-best 4.70. Their shot totals, however, plummeted to 11.90 per game, 11th in the league.
Defensively, the news hasn't been much better. Their expected goals conceded went up to 1.25 per game (a decidedly average seventh-best), though that's actually the good news because their shot numbers starting Dec. 1 are simply miserable. They're giving up a horrendous looking 4.50 shots on target per game (fifth-most in the league) and 15 shots total per game, a number only topped by West Ham.
Arsenal's penchant for trying to walk the ball into the net is a long-standing trope. Over the past couple of seasons, especially since the arrival of Alexis Sanchez, it has largely been an unfair one. During that stretch, Arsenal have largely been a team that both create a high volume of shots and take those shots from better locations than other teams. Over the past two months, that has simply not been the case.
Ten games is a relatively small sample, of course. They also played a couple of teams (Bournemouth and Aston Villa) that are particularly vulnerable to giving up dangerous attempts, making the most of it in both cases. Against Manchester City as well, Arsenal took the lead on a fairly low expectation shot but were then able to spend the rest of the match countering a City side desperate to make something happen and wrack up lots of really good chances. That's roughly a third of their games right there.
By and large across the sample period, Arsenal's players didn't cope with the loss of Sanchez and Cazorla, who account for almost six shots per 90 minutes between them, by shooting more. They actually shot less. Striker Olivier Giroud dropped from 4.08 shots per game to 3.08, and Theo Walcott's output plummeted from 4.42 to 1.79. Even Aaron Ramsey, who was also dealing with changing positions in the absence of Cazorla and Coquelin, dropped half a shot (2.74 to 2.35).
All of that came about as Arsenal also had less of the ball, attempting only 550 passes per game from December on after starting out at 606.
Without their main complement of players, it's not only that Arsenal couldn't replicate the production they lost, but also that they struggled -- or chose not to try -- to replicate the foundations that the production was based on. Instead, aided by a particularly soft part of their schedule, they managed to preserve the very best of their chances while being unable to either create or prevent nearly the number of scoring opportunities they had when they'd been flying high.
This is a trick that's extremely hard to pull off. It's difficult to imagine Arsenal would have managed it without the unique combination of Mesut Ozil's passing wizardry, Giroud's relentless near-post runs and sharp link-up play, and Joel Campbell's surprisingly proficient passing and a handful of particularly pliant opponents.
Luckily, they won't have to for much longer. Sanchez and Coquelin are both back from injury and filling the gaping holes they initially left. That leaves only Cazorla prominently absent. So from that perspective, improved performances are likely on the horizon.
The bad news is a lot of the damage has already been done. Four games ago Arsenal sat on top of the league, two points clear of Leicester City and three ahead of Manchester City. They had a future that involved hosting Leicester City on Feb. 14 and going to the Etihad on the penultimate weekend of the season without needing to take all three points.
Now those roles have reversed. Arsenal is the one chasing the pack, and they have dropped behind not only those two rivals but also Tottenham.
One of the benefits of playing like the best team in the league for a long stretch is that the current downturn hasn't cost Arsenal their title chances; it's simply erased their margin for error.
Mike L. Goodman is a Washington, D.C.-based soccer writer and analyst covering European soccer, the U.S. Men's National Team and more. Follow him on Twitter @TheM_L_G.