Arsenal face Chelsea as Diego Costa prepares for another battle
Arsenal will seek to underline their title credentials this Sunday when they face champions Chelsea, who are looking over themselves nervously at the bottom three.
It has been a quite extraordinary season, with Chelsea starting the match 19 points behind Arsene Wenger's men. Tom Adams (Arsenal) and Phil Lythell (Chelsea) preview the showdown at the Emirates.
How important is Arsenal vs. Chelsea this season, compared to previous campaigns?
Tom Adams: Matches between Arsenal and Chelsea are unavoidably important, but the two clubs are not often 14 places apart in the league table -- especially 22 games into the season. This fact robs Sunday's fixture of a certain degree of gravitas: it's not exactly Wenger and Jose Mourinho going at it at the top of the table.
But still, the stakes are high for both clubs. Losing at home to Chelsea would allow old insecurities to creep back in; winning would bolster belief that this really is Arsenal's year. As for Chelsea, well, a victory could take Guus Hiddink's away from the relegation zone. Which would be nice for them.
Phil Lythell: A match against Arsenal is always important if only for local bragging rights, though perhaps the essential need to win is not quite there for Chelsea this time. With the title defence having collapsed in the autumn and a Champions League place next season in considerable doubt, Chelsea have little more than pride to play for on Sunday.
That said, a win against the club's arch rivals would provide a much-needed shot in the arm for the remainder of the campaign and could prove to be the springboard for an upturn in fortunes. Another huge piece of motivation is the chance to derail Arsenal's title challenge. That Chelsea have lifted the Premier League trophy four times since Arsenal last did so in 2004 is a fact much enjoyed by the west side of London and the longer their barren spell continues the better for all Blues fans.
What's gone wrong this season? What's gone right?
TA: The players have performed to a consistently high standard and Wenger is enjoying a campaign that is acting as a strong rebuttal to his critics. In Mesut Ozil, Arsenal have the division's supreme talent and others have stepped up their game, most notably Olivier Giroud. Importantly, even the loss of key players to injury -- namely Alexis Sanchez, Francis Coquelin and Santi Cazorla -- hasn't precipitated a tumble down the table, and when a player like Joel Campbell comes in from the cold and starts to make valuable contributions on a weekly basis, you know you have the right alchemy in your squad.
Given Chelsea's almost total implosion and the problems afflicting Liverpool and Manchester United, there is no doubt this is the best chance Wenger will ever have to win a fourth league title. That is not to say the campaign has been perfect, though. In a normal season, losing four games from 22 probably wouldn't be table-topping form, and it's surely more the case that the other leading clubs have dropped to or below Arsenal's level, rather than Wenger's men hugely improving.
PL: Pretty much everything that could have gone wrong has gone wrong. It started with the bizarre decision to return to preseason training two weeks after every other Premier League club and continued with a total failure to enhance the squad in the summer transfer window. The inexplicable slump in form of individual players and the complete lack of collective cohesion has made last season's champions resemble a bunch of strangers flung together for a testimonial game.
Eden Hazard's no-show this season has been the most concerning, though Nemanja Matic's evolution from midfield general to a Carlton Palmer impressionist has been just as costly. Throw in the furore around the Eva Carneiro situation and the sacking of Mourinho and all-in-all, it has been an abysmal few months.
As for what's gone right, Willian has been excellent, keeping his head while all around him have been losing theirs.
Where will this game be won and lost?
PL: Arsenal's pace and movement is always a threat, no matter where the game is played or which season it is.
But where Chelsea have had the organisational discipline and tactical nous to nullify that threat in the past, this time the alarm bells are ringing. The Blues showed positional naivety in midfield during the recent draws against West Brom and Everton, so with Arsenal being a more potent side than either of them, that will be an area of particular interest.
Unlike many previous encounters, Arsenal will not go into this match with an inferiority complex or any other psychological baggage, so Chelsea cannot rely on any supposed reputation to assist them. Chelsea have already beaten Arsenal once this season when they prevailed 2-0 in September, and while it might be hopeful to think that they can do it again, they can earn parity if they keep their midfield compact and close to the back four.
TA: Arsenal haven't beaten Chelsea in the Premier League since October 2011 -- a run of eight games -- so it's fair to say that Wenger has struggled to come up with an effective game plan against this particular opposition. But as Phil rightly says, Chelsea's struggles this season have seen their facade of invincibility collapse. They are a team to be attacked and taken apart at the moment. The Chelsea midfield has been a real point of weakness with Cesc Fabregas and Matic both going through difficult periods and Aaron Ramsey will be relishing the prospect to make some driving runs through the heart of the Chelsea team.
Petr Cech -- were Chelsea wrong to get rid?
PL: From a football perspective it is an almost suicidal move to let your greatest ever goalkeeper move to your main rivals, especially when it is an area that Arsenal have struggled to fill adequately for many years. Every time Cech pulls off a world-class save or puts in a man of the match performance, it feels like a dagger to the heart.
From a human perspective, though, it was a classy move from Chelsea owner Roman Abramovich to allow a player that has given so much to the club the freedom to choose his own destination without having to uproot his entire life.
With Thibaut Courtois 10 years younger, it made perfect sense to opt for the Belgian as the No.1. But Chelsea fans wish Cech hadn't joined Arsenal. Any team but Arsenal.
TA: Chelsea were emphatically right to sell Cech in the summer, but they were emphatically wrong to sell him to Arsenal. Courtois is an exceptional keeper and Cech had to leave Stamford Bridge to play regular football -- there's no way Chelsea could have known that Courtois would miss so many games due to injury.
But in modern football there is little room for sentiment. Abramovich's decision to let Cech move across London was laudable on a human level but inexplicable on a sporting one. Chelsea haven't been weakened by Cech's departure, but Arsenal have undoubtedly been fortified. He is the goalkeeper Arsenal have needed for a decade and, as well as making a string of excellent saves, he has been hailed as a huge influence in the dressing room. Cech is a born winner and thanks to Abramovich's generosity, he might win the title with Arsenal this season. Thanks, Roman!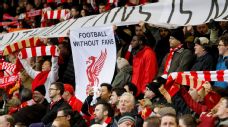 Would you swap Giroud for Diego Costa?
TA: It wouldn't be a popular move with Laurent Koscielny and Gabriel Paulista after their tangles with Costa in the 2-0 loss at Stamford Bridge earlier this season. Costa may have had a horrid campaign, but as those two will testify, he is a constant menace to defences and can at his best terrorise teams with his aggressive and uncompromising style of play.
Arsenal have often lacked scrappers and fighters and could sometimes do with a bit more devil in their play. Costa would certainly supply that. It was concerning to hear Mourinho so openly discuss Costa's lack of confidence earlier in the season, but his upturn of form under Hiddink is a more accurate reflection of his ability. Giroud is having a fantastic season -- his best for Arsenal -- so on the basis of 2015-16 there's no way you would consider it. But much as most Arsenal fans would hate to admit, Costa could well be an upgrade, even if Giroud has proved himself to be essential this season.
PL: As much as Costa has frustrated this season, the answer has to be no. Giroud is a decent striker and he has started to find the back of the net more regularly, but he always gives the impression of being one miss away from seeing his confidence shattered.
In an Arsenal team that can call upon the likes of Cazorla, Sanchez, Ozil, Ramsey, Theo Walcott and Alex Oxlade-Chamberlain, he should be plundering at least 20 league goals every season. So his 12 to date is just about par. Costa's discipline might be a constant concern, but he is capable of grabbing the game by the scruff of its neck and winning it on his own -- traits not instantly identifiable with Giroud.
Prediction
PL: It pains not be positive before a game of such magnitude, but unfortunately all the current evidence points to a home win. Arsenal 2-0 Chelsea.
TA: I have to agree with Phil: 2-0 to Arsenal. With Ozil and Sanchez likely to return and, given the vast disparity between the form of the two clubs, it's hard to see anything other than a rare Arsenal victory.
Have your say on Arsenal vs. Chelsea and the rest of the Premier League weekend by voting in our match polls.