Van Gaal and Mourinho can learn from Rodgers and Monk sackings
There's nothing quite as self-fulfilling as a manager-in-crisis storyline. When a boss comes under fire, it can quickly get to the point where the validity of that criticism becomes secondary to how the manager and the team responds to it. When a chairman gets asked if the manager is safe, the answer is less important than the fact that the question is being asked.
Now, two of the Premier League's heavy hitters, Louis van Gaal at Manchester United and Jose Mourinho at Chelsea, are fully under the fan and media microscope. The league is inundated with the "will they or won't they" of the managerial mambo. Both managers' teams and careers might be in very different places, but both managers have the added weight of questions about their job security to deal with as well. With the pressure on, it's worth looking at the two most prominent managers to already lose their job this year and see exactly what it was that did them in, and what it portends for Mourinho and Van Gaal.
The Bad Luck Trap: Gary Monk
From a numbers standpoint, Swansea's recent bad form was the kind of thing that was likely to turn around. At the time Monk was fired, they had the 13th-most shots on target, but were shooting only 8.4 percent, the third-worst rate in the league. That combination meant they scored 3.6 fewer goals than the ESPN Stats & Info goal model would expect them to -- the kind of result that, if given enough time, turns itself around.
On the defensive side of the ball, they were also pretty average, which in the context of Monk getting fired is better than you'd expect. They conceded 55 shots on target, ranking eighth in the league, and 18 expected goals, slightly better than the 19 they actually conceded (good for eighth and ninth in the league, respectively).
With the way Swansea was playing you'd expect them to eventually settle in around the middle of the table, slightly behind where they were last season but above the 15th place where they resided when Monk was sent packing. It would be easy to conclude that Monk was unfairly given the axe. Except that over the last month of Monk's tenure he didn't exactly react like a manager who felt like his ship was on the right course.
In addition to the reports of dust-ups with players behind the scenes there were wholesale lineup changes. Regular starters like Bafetimbi Gomis and Gylfi Sigurdsson were banished to the bench as Monk rummaged around in the back of his closet and dusted the moth balls off the likes of Leon Britton. If all Swansea needed was a steady hand at the till until things turned around, that certainly isn't what they got in Monk. Instead, the manager started trying to fix things that really weren't all that broken.
After Monday's loss to Leicester City, Mourinho is showing signs of the same frustration. A few weeks ago, Chelsea at least seemed to be finding hints of form with decent performances against Stoke in a loss, Norwich in a win and a draw against Spurs. But they were already in such a deep hole that losses against Bournemouth and Leicester City slammed that glimmer of hope shut. After the game, instead of the Mourinho who uses every rhetorical trick in the world to take the focus off of his players, we got to hear Mourinho throw them under the proverbial bus.
Beyond the headline quote of saying that he felt his "work was betrayed" there was the constant distancing of himself from his players, frustration with Eden Hazard over how he treated his injury, and of course the perfectly reasonable concession that fourth place is well and truly gone.
At Manchester United, the front remains much more unified. After early-season talks with Wayne Rooney and Michael Carrick, there's been nary a public peep about Van Gaal's relationship with his players or control of the dressing room. Of course, the questions about Van Gaal's job didn't really gather steam until last week's Champions League exit, followed by the weekend loss to Bournemouth.
Say what you want about Van Gaal, he has never wavered from his process, his belief that the way he's playing is right, and that he expects that by continuing down this path his players will ultimately improve and get the results he desires. You can get Van Gaal to say a lot of things, but good luck getting him to say that he doesn't have it all completely under control.
The Weight of Expectation: Brendan Rodgers
Rodgers was ultimately doomed at Liverpool because Luis Suarez left for Barcelona, rather than his overall record, which was much closer to average than disastrous. Liverpool are the fifth-richest club in the Premier League and will tend to finish around fifth as such. The only way that becomes acceptable at a club with the tradition of Liverpool is if those Europa League finishes come along with the hope of something better down the road. Once the faithful, and more importantly the ownership, decided that without Suarez, Rodgers wasn't going to be able to repeat those near heroics, a merely average performance wasn't good enough.
The reality is that there are more clubs in the Premier League that expect to win regularly than there are things to win. If you're not winning now, you better be busy convincing people you're going to win later. By the end, Rodgers struggled mightily with that. Whether that's entirely Rodgers' fault is complicated. There are certainly well-documented transfer committee issues to contend with. But as his tenure wound down, there was also the sense that for all of his tactical tinkering, his willingness to change formations and play players in unnatural positions, the moment things went wrong, he reverted to an instinctively conservative setup.
Maybe the best question wasn't why Rodgers couldn't recreate the magic, but rather what would have happened if Liverpool had lost even a single game during the magical run in 2012-13 (well, a single game before THAT game, anyway). Ultimately, everybody lost faith that Rodgers could make the team better than a roughly fifth-place one. It was a position that was made all the more untenable by the looming, cackling, gegenpressing shadow cast by Jurgen Klopp.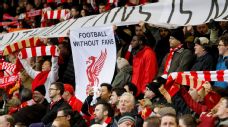 Somewhat paradoxically, Chelsea's start this season has been so bad that Mourinho is actually free from expectations for the time being. There's very little the team can accomplish in the Premier League now, and as long as they don't get relegated, the rest of the season makes comparatively little difference. All that's left for Chelsea this season is the Champions League. Yet at the same time no fan base is more acutely aware of the winning potential that a manager has than Chelsea does with Jose Mourinho.
Part of the reason they've been so patient with such a spectacular failure is Mourinho's record of winning three titles in his five full seasons with the club. That kind of upside, despite sitting in 16th place, is enough to make onlookers and the owner believe that if somehow things get turned around, Mourinho has the ability to contend next year.
Van Gaal, on the other hand, is faced with a tougher challenge in that department. When he took over after the aborted David Moyes era, expectations were as low as possible at United. Just stop the bleeding, finish in the top four, turn over the suddenly old and incredibly imbalanced squad, and everybody will be happy.
There was a heck of a lot that Manchester United and their supporters were willing to accept to keep from tottering over the edge of the abyss. Van Gaal's reputation bought him enough time to see out a rough start. Was the play boring sometimes? Sure. Did he play a part in alienating United's biggest signing, Angel Di Maria? Yes. But ultimately it was enough and United secured fourth place.
Now though, Van Gaal is no longer meeting expectations. With normal service resumed and a summer of heavy spending behind them, Manchester United supporters rightly expect better of their club. A Champions League group stage exit combined with lack of true title contention in what seems to be a down year at the top of the Prem isn't good enough to meet expectations.
On top of that, despite his long and impressive résumé, there's nothing about the rigidity of Van Gaal's tactics that engenders belief that his side will improve. That's the bind Van Gaal is stuck in. He isn't winning enough with his preferred conservative, possession-based style to meet expectations.
Gary Monk and Brendan Rodgers failed and were ultimately fired under very different circumstances, but their shortcomings are a useful roadmap to the strengths which might keep Mourinho and Van Gaal in charge, and the weaknesses which might see them cut loose. Mourinho is coming perilously close to letting the stuff that he can't control wreak havoc over the stuff he can, but with such a proven track record at Chelsea, he has a lot more room to fail.
Van Gaal seems firmly in control of enacting his plan at Manchester United. The problem is that the plan is neither successful enough right now to meet expectations, nor exciting enough to convince supporters that it will in the future. If Mourinho can't learn from Monk's failures, and Van Gaal can't from Rodgers', both will eventually suffer the same fate.
Mike L. Goodman is a Washington, D.C.-based soccer writer and analyst covering European soccer, the U.S. Men's National Team and more. Follow him on Twitter @TheM_L_G.